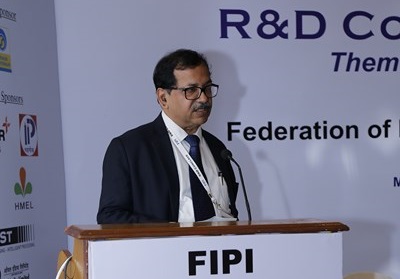 Mr. S. Rath, Director(E&P), FIPI welcoming the participants.
1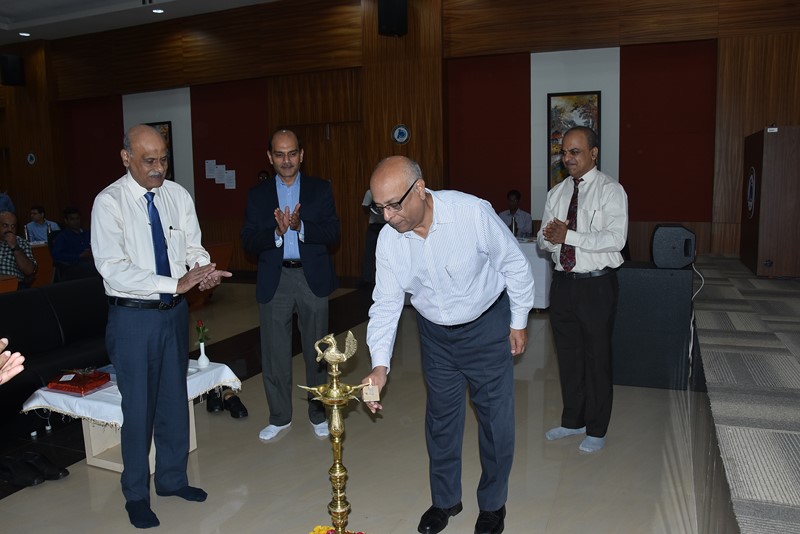 2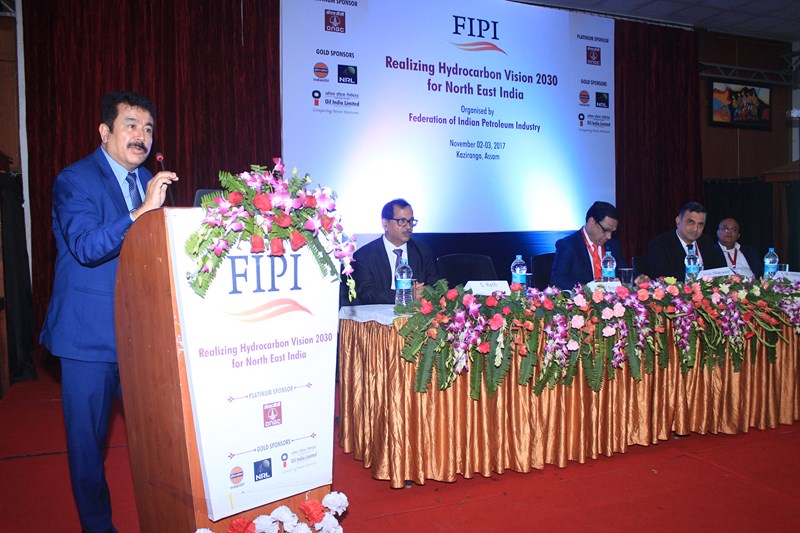 Mr. Utpal Bora, CMD Oil India delivering his keynote address on 'E&P outlook for North East'.
3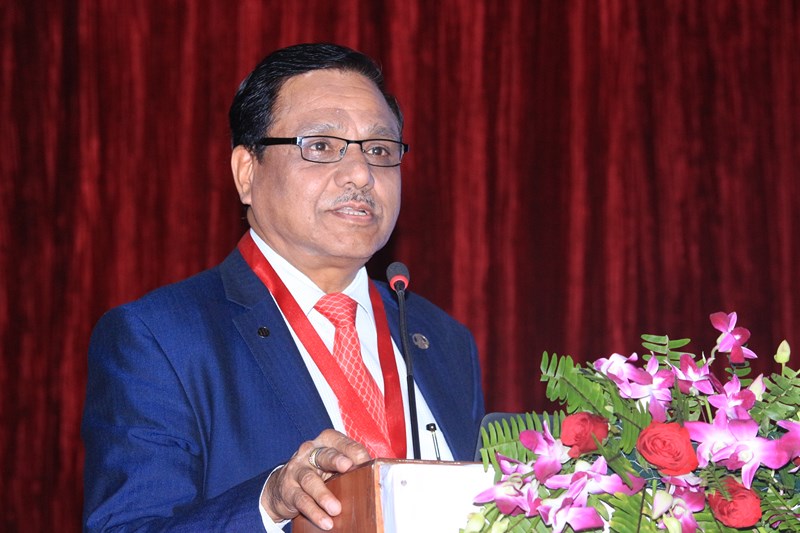 Mr. V. P. Mahawar, Director(onshore) delivering the keynote address on 'Oil & Gas Production Outlook'.
4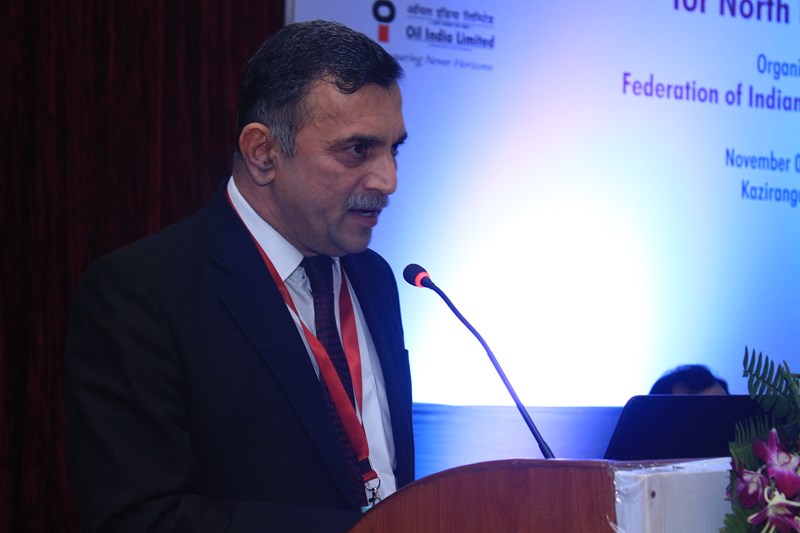 Mr. S. M.Vaidya, Executive Director, IOCL delivering the address on 'Downstream & midstream outlook for North East'.
5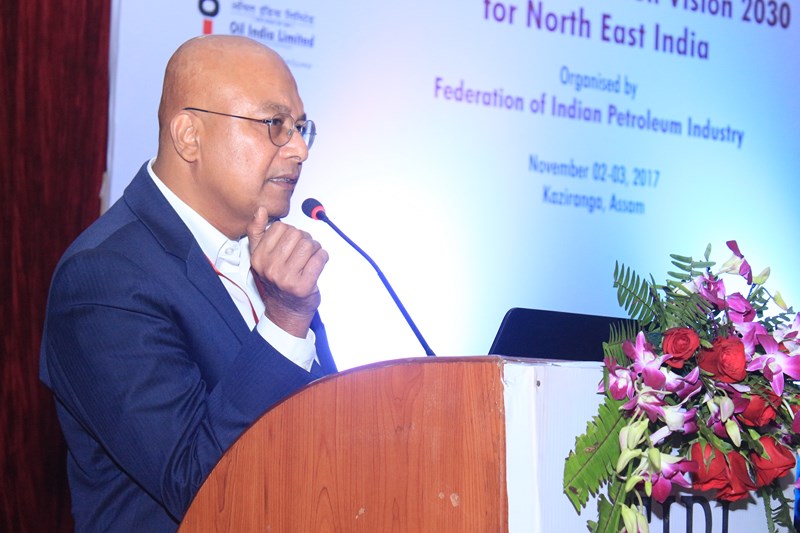 Mr. S. K. Barua, MD NRL talking on 'An overview on expansion plan of NRL – Vision 2030'.
6
Session on 'Exploration – Production & Environment' chaired by Mr. V. P. Mahawar, Director (Onshore) ONGC and Co-chair by Mr. S. Rath, Director(E&P), FIPI
7
Session on 'Marketing, Pipeline and Safety' chaired by Mr. S. K Satija, Executive Director, IOCL-PPL-ER and co-chair by Ms. Shukla Mistry, CGM (T), IOCL-AOD.
8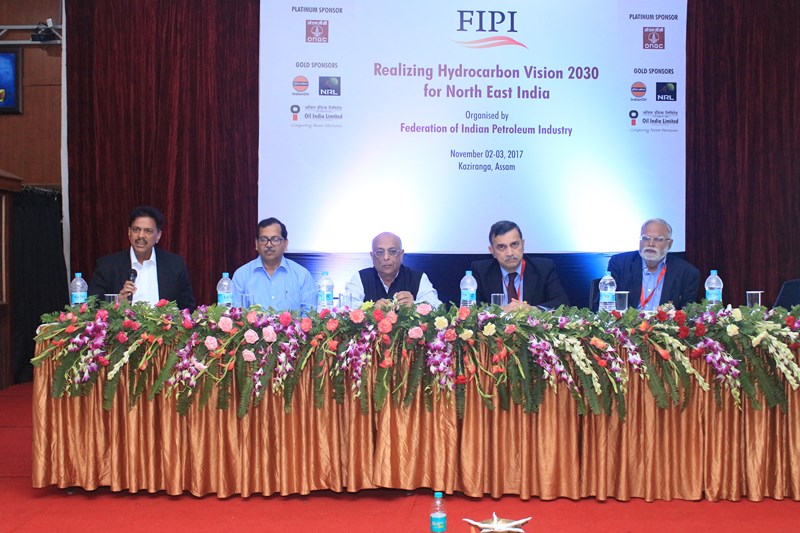 9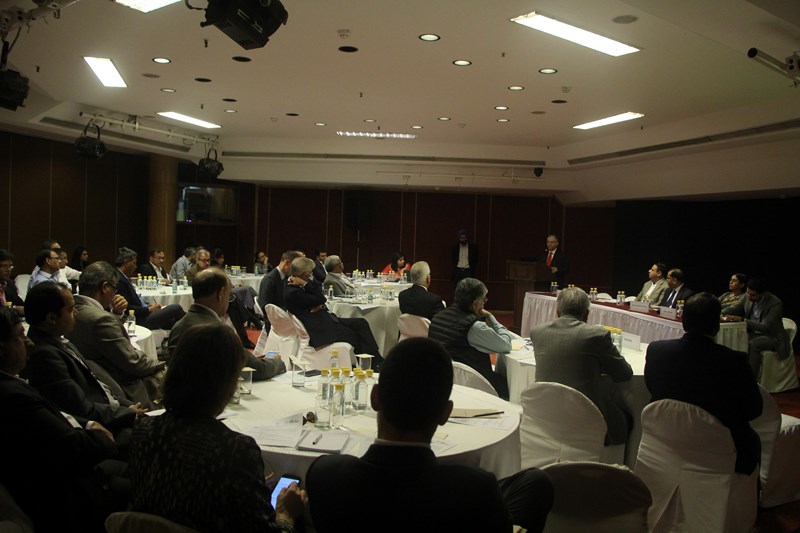 A section of participants.
Previous
Next
02-03-November-2017
Conference on Realizing Hydrocarbon Vision 2030 for North East India
Oil and gas exploration in India dates back to the 19th century, when production commenced at Digboi in Assam. Even today, Assam contributes about 12% of the country's total crude oil and 8.7% of country's natural gas production on a 5 year average. Since then, the national oil companies have added substantial hydrocarbon reserves, acquired production technical knowhow and made large investments to manage complex reservoirs in the north-eastern region.
The Hydrocarbon Vision 2030 for North East India document was launched by the government of India in February, 2016 and it aims to prepare a roadmap till 2030 to increase the production of oil and gas in northeast India and outline the necessary investment in the hydrocarbon sector to increase exploration activities, expand the piped natural gas (PNG) network and ensure availability of petroleum products, including LPG, in the remotest corners of the region. The vision aims at doubling oil & gas production by 2030, making clean fuels accessible, fast track projects, generating employment opportunities and promoting cooperation with neighbouring countries.
The conference on "Realizing Hydrocarbon Vision 2030 for North East India – Way Ahead" was held during 2nd – 3rd November, 2017 at Kaziranga, Assam. The conference was attended by senior level officials both from industry as well as Government.
The key speakers during the session include:
1. Shri Anil Kumar Jain, IAS Additional Secretary, MoEF&CC, Govt of India
2. Shri. Utpal Bora, CMD, OIL
3. Shri. V P Mahawar, Director (Onshore), ONGC
4. Shri. Padmanabhan, ex-Managing Director, NRL
5. Dr. P. Chandrasekaran, Director (E&D), OIL
6. Shri P. Elango, Managing Director, HOEC
During the opening session various speakers gave emphasis on doubling production of hydrocarbons by 2030 from North East region by inducting state of the art technology. The speakers mentioned that there has been challenge to work in North East region due to difficult terrain and is one of the major concerns for carrying out exploration activities. The speakers opined that there is a huge potential of carrying out exploration activities in regions of Manipur, Nagaland & Mizoram which can act as future hydrocarbon potential areas of North East India.
A special emphasis was given by the speakers on sharing of specialized services used by various players in Oil & Gas industry for the optimization of resources. In order to enhance production from the non-flowing wells in the North East region, a mechanism should be developed wherein, on pilot basis such wells may be handed over to service providers to implement advanced technologies for their monetization and incentives to such service providers can be linked to the performance. Government of India is looking towards North East India as a gateway for South East Asian Nations and in the same line the players in Oil & Gas industry must come forward with proper development strategy for Realizing Hydrocarbon Vision 2030.
Click here to download the Minutes of Meeting