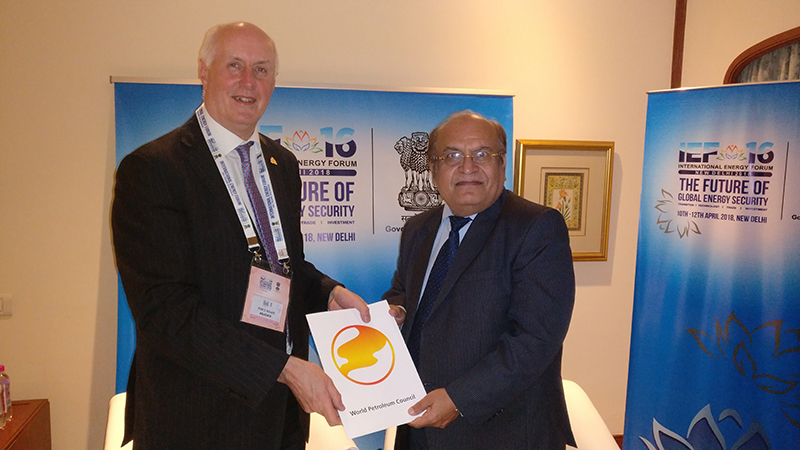 Dr. R. K. Malhotra, Director General, FIPI along with Dr Pierce Riemer, Director General, WPC.
1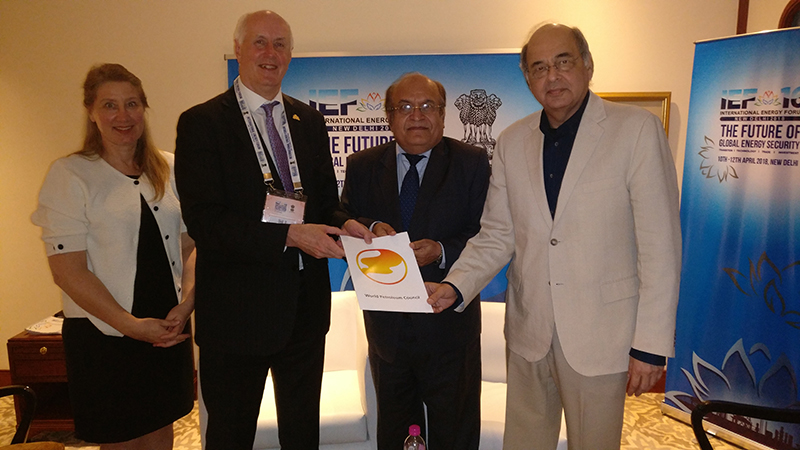 (L-R) Ms. Ulrike von Lonski, Director of Communication, WPC; Dr Pierce Riemer, Director General, WPC; Dr. R. K. Malhotra, Director General, FIPI; Mr. Rajiv Bahl, Director (Finance, Taxation and Legal)
Previous
Next
18-20-February-2019
FIPI collaborates with WPC to organize Leadership Conference in Mumbai
The Federation of Indian Petroleum Industry (FIPI) has joined hands with World Petroleum Council (WPC) to organize a Leadership Conference to be held during 18-20th February 2019 at the Renaissance Hotel in Mumbai.
The conference will focus on the leadership of the petroleum sector in responsible operations, international cooperation, and sustainable solutions, showcasing the industry's role and commitment in these areas. The event is set to attract industry leaders, policymakers and academia, who by sharing best practices and innovative solutions will help raise standards across the sector.
According to Tor Fjaeran, President, World Petroleum Council, "Given the complexity and challenges that the petroleum business faces in delivering energy for the sustainable development of the world, a responsible culture needs to be incorporated at all levels from the small communities where we operate and throughout our global business. Stable long-term relationships and co-operation with all stakeholders enables our industry to provide sustainable energy for all, a key theme that we will explore further in India."
This is the second edition of the Leadership Conference which is being held in Mumbai in February next year. The inaugural edition of this conference was held in Tromso, Norway in 2015 which had brought together industry leaders from around the world to discuss some of the most challenging working environments, such as the Arctic and unconventional operations.
At the official signing ceremony of the Statement of Intent between FIPI and WPC on the sidelines of the IEF Ministerial Meeting in New Delhi, India, Dr R. K. Malhotra, Director General, FIPI said, "This is an opportunity for all those companies and organisations who take a lead on these issues to join us in India to share their knowledge, learn from each other and deliberate on global solutions. We look forward to welcoming representatives from around the world to this conference and enrich the dialogue with perspectives from many thought leaders."