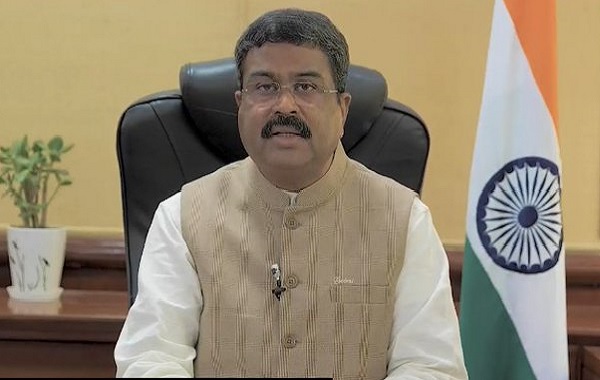 India remains committed to environmental and climate causes with a massive thrust on deploying renewable energy and energy efficiency measures." - Shri Dharmendra Pradhan, Minister of Petroleum & Natural Gas and Steel, India.
1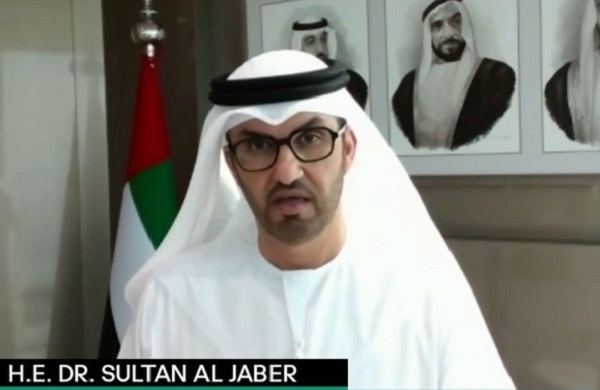 "We are keen to work with Indian public and private sectors to help develop the hydrogen market & support India's growing demand for energy & need for cleaner fuels"-Dr Sultan Al Jaber, Minister of Industry & Advanced Technology, UAE.
2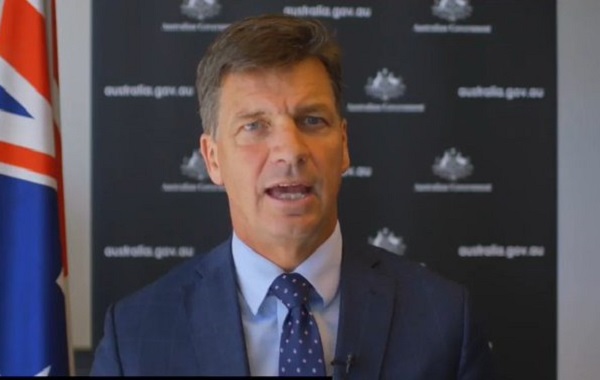 "Australia shares India's interest in a building a hydrogen economy. We welcome your National Hydrogen Mission plan to develop a roadmap for using hydrogen as part of your energy mix"- Mr. Angus Taylor, Minister for Energy and Emissions Reduction, Australia
3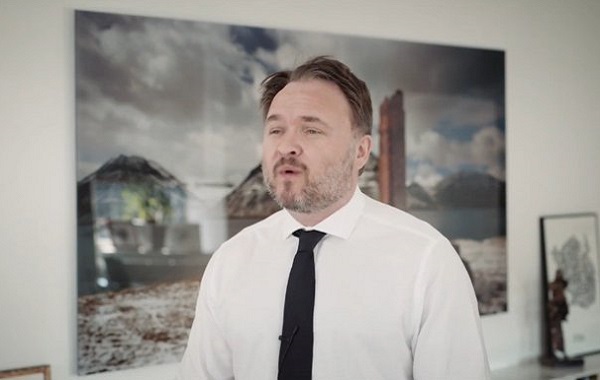 "Last year India and Denmark began a new era of cooperation. A partnership that will enable us to cooperate on promoting sustainable solutions needed in both India and Denmark."- H.E. Mr. Dan Joergensen, Minister for Climate, Energy and Utilities, Denmark.
4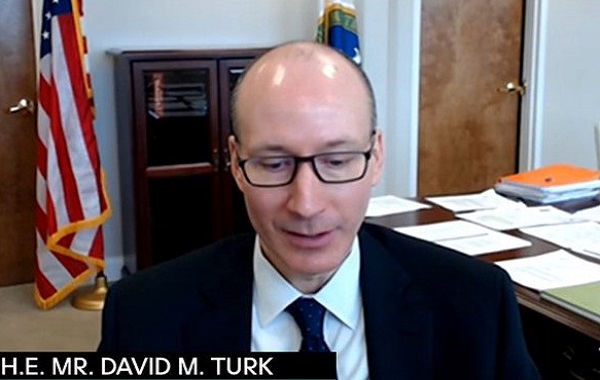 "Only through joint efforts and concrete, measurable actions on hydrogen and other emerging technologies we will be able to achieve deep decarbonization and meet critical climate and clean energy goals."- H.E. Mr. David M. Turk, Deputy Secretary of Energy, US.
5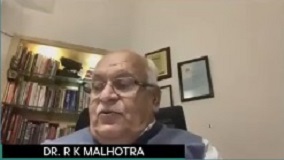 "The time of hydrogen energy has come and India needs to have supportive policies for it. The combination of supportive policies and innovations will allow India to emerge as a strong player in hydrogen"- Dr. R K Malhotra, DG, FIPI & President, Hydrogen Association of India.
6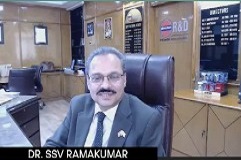 "The length & breadth of technological explorations and the need for decarbonizing the world has renewed the focus on newer areas. Now there is a new traction for hydrogen economy." - Dr. S S V Ramakumar, Director (R&D), IOCL
7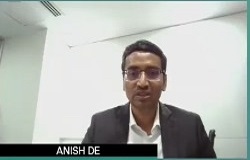 "No one expected hydrogen to be the next big thing. But through the covid period, we have witnessed accelerated emergence of hydrogren technologies and the need for decarbonization" - Mr. Anish De, KPMG
8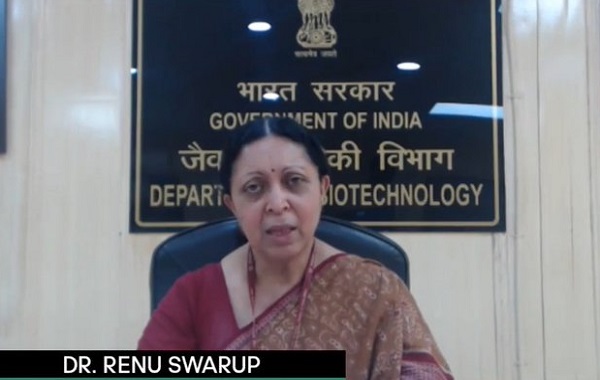 "The whole area of hydrogen economy is important for clean energy ecosystem. Our Hon'ble PM Narendra Modi has given us clarion call of Aat manirbharBharat, & cleaner energy & renewables form an intergral part of this mission"- Dr. Renu Swarup, Secretary, DBT.
9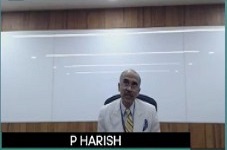 "Hydrogen will pave the way for a low carbon economy. Reducing emissions is very important to achieve sustainable growth and our international commitments towards climate change"- Mr. P Harish, Additional Secretaries (ER), MEA.
10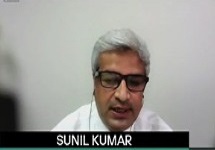 "Refineries can evolve as a provider of hydrogen & can setup dedicated hydrogen production and supply systems. Refineries have an opportunity to make their business less carbon intensive."- Mr. Sunil Kumar, JS (Refinery), MoP&NG.
11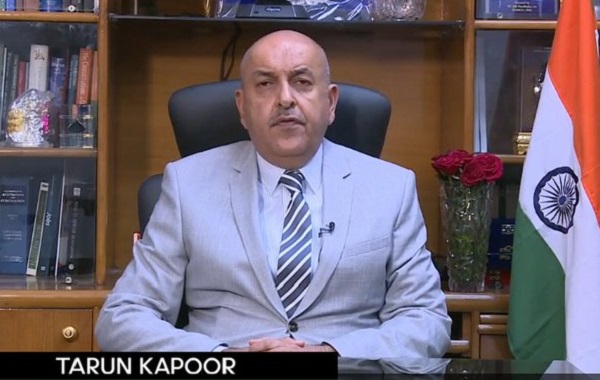 "While all leading countries are making efforts in the hydrogren R&D and pricing, India is also focusing on its usage. We want hydrogen to come on a commercial scale and we are working towards making it commercially viable" - Mr. Tarun Kapoor, Secretary, MoP&NG
Previous
Next
15-April-2021
Developing a Hydrogen ecosystem for a Decarbonised Globe on April 15, 2021
The Energy Forum and Federation of Indian Petroleum Industry under the aegis of Ministry of Petroleum & Natural Gas, Government of India organised a half day round table event on the topic- "Developing a Hydrogen ecosystem for a Decarbonised Globe" on 15th April 2021 on a virtual platform. This session was organised to study and explore the challenges and pathways to hydrogen becoming a clean and abundant source of energy that could help tackle the pressing sustainability issue that confronts the world today. The prestigious event witnessed participation by Energy Ministers from key nations, distinguished panellists from major Hydrogen companies and more than 3,000 eminent delegates from across the world.
The event started with opening remarks by Mr. Dharmendra Pradhan, Minister for Petroleum and Natural Gas and Minister for Steel. Mr. Pradhan said that hydrogen has a great potential in future as a source of energy and can reduce global warming by replacing fossil fuels. Inclusion of hydrogen as an energy carrier for future energy portfolio provides opportunities such as power to gas, power to power and power to mobility, and enabling further grid applications. He also mentioned that hydrogen is capable of having alliance with other initiatives like promotion of compressed biogas under the Sustainable Alternate Towards Affordable Transportation (SATAT) scheme and promoting a gas-based economy.
During the ministerial session, Dr. Sultan Ahmed Al Jaber, Minister of Industry and Advanced Technology, the UAE said that, India is UAE's biggest and most important trading partners particularly in the field of energy. He said that UAE is ready with its portfolio of products to meet the surging energy demand from India. Mr. Angus Taylor, Minister for Energy and Emissions Reductions, Australia said that Australia shared India's interest in building a hydrogen economy and welcomes Indian government's National Hydrogen Mission initiates to develop a roadmap for using hydrogen as clean fuel. Australian Government has already committed more than 570 million $ to promote investment in hydrogen industry. Mr. Dan Jorgenson, Minister for Climate, Energy and Utilities, Denmark said that India and Denmark share a special partnership to significantly expand cooperation in the renewable industry particularly hydrogen. Mr. David M Turk, Deputy Secretary, Department of Energy, U.S.A. said that, U.S. is committed to achieving net zero emissions by 2050. He said that efforts towards decarbonisation can be seen with a development of US – India task force under the US- India Energy Strategic partnership which is chaired by U.S. President, Joe Biden. This public private task force will expand the use of hydrogen in both the countries.
Post the ministerial session, the planned panel discussions covered deliberations on key topics pertaining to hydrogen, its availability, storage, transportation, and creation of an overall hydrogen ecosystem


Session 1: - The topic of the first session was "An Emerging Hydrogen Ecosystem in Asia Pacific region". Dr SSV Ramakumar, Director (R&D), IOCL led the panel of eminent speakers. He spoke about the initiatives of various countries in penetrating hydrogen with in the Asia Pacific region. Mr. James Hetherington, Director Hydrogen Strategy Team, International Climate Change and Energy Innovation Division, Australia highlighted that Australia is going to be major global hydrogen supplier in future. The country has a mix of all the key ingredients like abundant land, abundant energy resources, extensive carbon storage reservoirs, coupled with long standing experience and excellent track record as a global energy exporter. Mr. EIji Ohira Director General of Advanced Battery and Technology Department, Japan, talked about country's Green Growth Strategy towards 2050 carbon neutrality which includes 14 priority fields such as offshore wing power, fuel ammonia, hydrogen, electric vehicle etc. Dr. R.K. Malhotra Director General, FIPI and President of Hydrogen Association of India, complimented the present Indian Government for their push and support to bio-energy in order to bring energy sustainability in the ecosystem. He emphasized that hydrogen-CNG initiative taken by the Government and technologies such as coke, pet coke and biomass gasification have large potential to support the necessary energy transition.
Session 2 (A): - The second session talked about "Emerging Hydrogen Ecosystem- Polices and Roadmap". This panel was moderated by Mr. Sambit Mohanty from Global Platts in Energy Markets. The session talked about the key developments that are taking place in the hydrogen sector. Mr. Sambit highlighted that over one-third of funds under the EU 750 mn Euro's recovery plan was set out for the Green Deal and that included Hydrogen. Therefore, hydrogen efforts across Europe are into top gear. Mr. Nigel Holmes, CEO of Scottish Hydrogen and Fuel Cell Association emphasized perspectives from Scotland for scaling up hydrogen. He mentioned that Scotland's electricity is sourced almost 100% from renewable energy. He emphasized that building clean hydrogen supply, infrastructure and hydrogen demand is more crucial in achieving clean energy transition. Mr. Dimitrios Dimitriou, Hydrogen Business Development manager, Abu Dhabi National Oil Company (ADNOC), UAE, mentioned that ADNOC is already a major hydrogen producer, and is uniquely positioned to provide cost competitive hydrogen to its customers.
Session 2 (B): - Session 2(B) focused on "Emerging Hydrogen System- mapping Supply and Demand". The panel was moderated by Mr. Anish De from KPMG. David Hart Director of E4 tech talked about creating demand for hydrogen by moving away from existing fossil fuels and injecting hydrogen into gas grids thereby finding mobility solutions and understanding the cost combativeness. Ms. Irina Gayda from Energy Centre Moscow School of Management talked about how Government is pushing towards hydrogen to reduce air pollution. Also, she spoke about the export of hydrogen as its major demand is seen in Europe and Asia Pacific region. Professor P.V. Arvind from University of Groningen, Netherlands talked about how natural gas production will end soon in North Netherlands and the hydrogen will be the new source of energy. The plan is offshore wind power production and use electrolysis to produce green hydrogen. Professor Andrea Zuttel, Director of Laboratory of Materials for renewable energy, Switzerland stated that hydrogen has the highest energy density among all fuels, it contains no carbon and can be produced directly from electricity and renewable energy.
Session 3: - Session 3 talked about India's perspective in development of hydrogen ecosystem for a decarbonised goal. The panel was moderated by Mr. Debashish Mishra, partner at Deloitte. Dr. Renu Swaroop, Secretary, Department of Biotechnology said that a special budget allocation has been made for the National Hydrogen Mission and this will give ample opportunities in the field of innovation and development to harness hydrogen and remove the bottlenecks in its faster adoption as a cleaner source of energy. Mr. Indu Shekhar Chaturvedi, Secretary of the Ministry of New and Renewable Energy (MNRE) said that hydrogen can play a major role as a source of storage and balancing the intermittent renewable energy. Further, he emphasized that green hydrogen can support and replace fossil fuels in many industries like long distance mobility, fertilizer production, steel production etc. Mr. Sunil Kumar, Joint Secretary, MoPNG said that domestic segment including refineries and petrochemicals are major consumer of hydrogen. Refineries use 20% of hydrogen produced in the country. MoPNG has created a dedicated funding mechanism called Hydrogen Corpus Fund. The Ministry is funding several research programmes out of this fund through Centre for High technology (CHT). CHT has funded a pilot project of running 50 hydrogen blended CNG buses in Delhi and have showed a promising result in test run. One unique pathway on which IOCL is collaborating with Indian Institute of Science, Bangalore is to set up a demo unit for clean hydrogen production based on oxy-steam biomass gasification.
Session 4: - This session was moderated by Mr. Satya S. Tripathi, Secretary General, and Global Alliance for Sustainable Planet. Dr. Sunita Satyapal from U.S. Department of Energy talked about key DOE Hydrogen Program targets that guide the R&D community and engage in innovation and developmental activities. Mr. Mark Kirby, President and CEO of Canadian's Hydrogen and Fuel Cell Sector (CHFCA) said that Canada is one of the top 10 producers of hydrogen today and has the natural resource and assets to become one of the top 3 global producer of clean hydrogen.
Mr. Tarun Kapoor, Secretary, MoPNG delivered the closing remarks at the event and congratulated all the panellists and distinguished speakers for the successful event. He said that hydrogen being a very high-density fuel is the fuel of the future. Hydrogen can be produced from variety of sources including biomass gasification, natural gas, coal, solar/wind and ammonia etc. He mentioned that in India refineries are one of the major producers and captive consumers of hydrogen followed by fertilizer industry. Hydrogen is also generated as a bi-product in the alkaline industry. Several countries are working on various pathways to produce hydrogen. Japan is leading the way with countries like U.S, Germany, Korea, Spain are also investing heavily on hydrogen energy based on their own hydrogen roadmap. He said that in India the current delivered cost of hydrogen is ~12 $/kg, while some countries are getting the cost cheaper like Japan sourcing it from Australia is getting at 10 $/kg, China at 8$/kg and US at ~ 14$-16 $/kg. U.S. Department of Energy has put an ultimate goal of 2$-4$/kg on delivered price of hydrogen.
He said that India's energy appetite is expected to grow in future with projection of 10% of world's energy being consumed in India by 2030. Therefore, India has to look at various sources of energy particularly which can be produced domestically and also ensure Prime Minister's objective of energy sustainability, energy efficiency, energy security and energy justice. He concluded by saying that Hydrogen Mission laid down by the Government will play a crucial role in ensuring energy security for India.