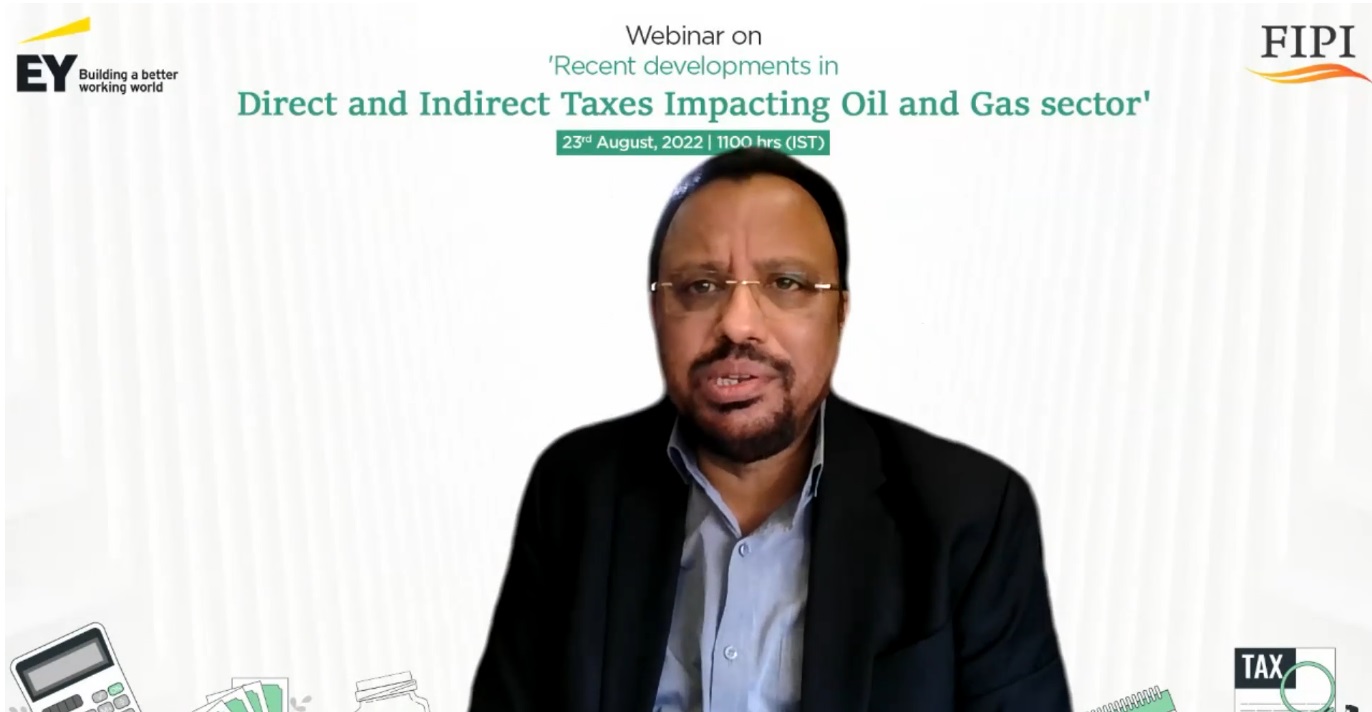 Mr. Gurmeet Singh, Director General, FIPI welcoming the participants.
1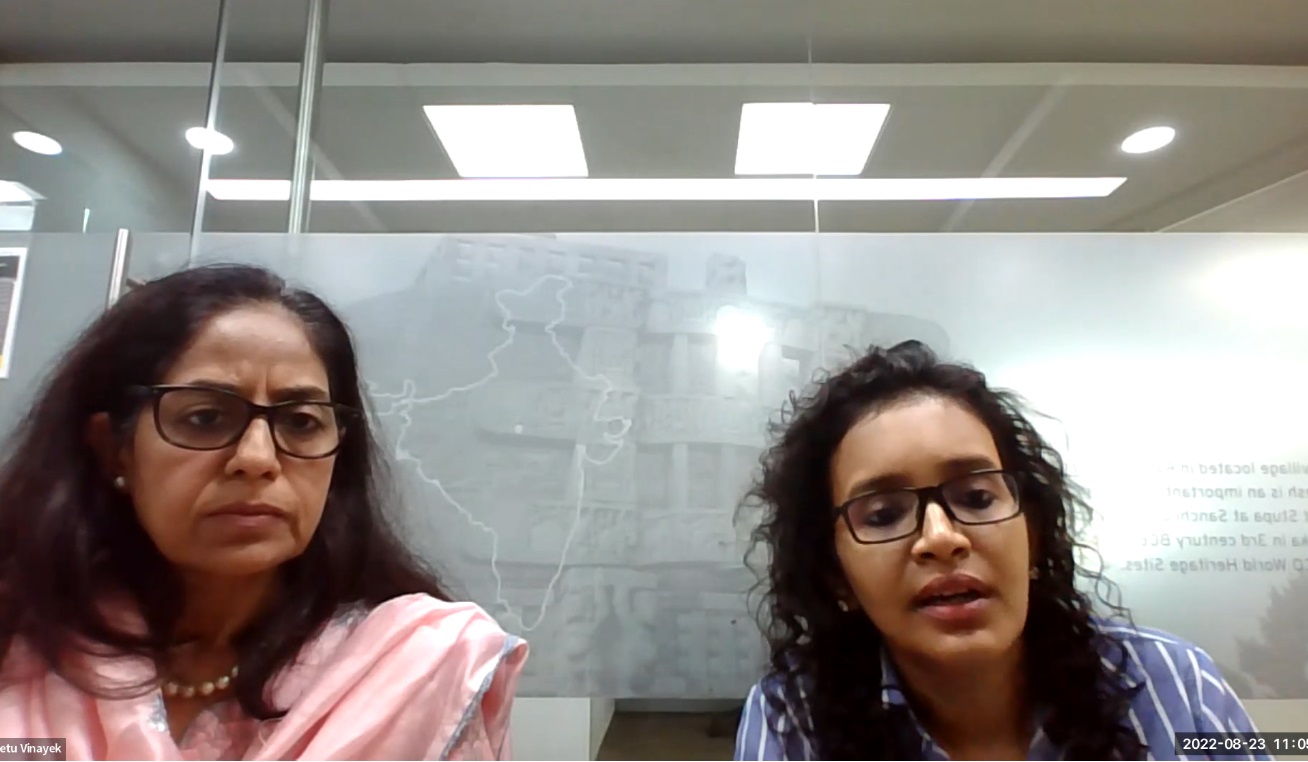 Presentation on 'Important developments in direct and Indirect tax'.
2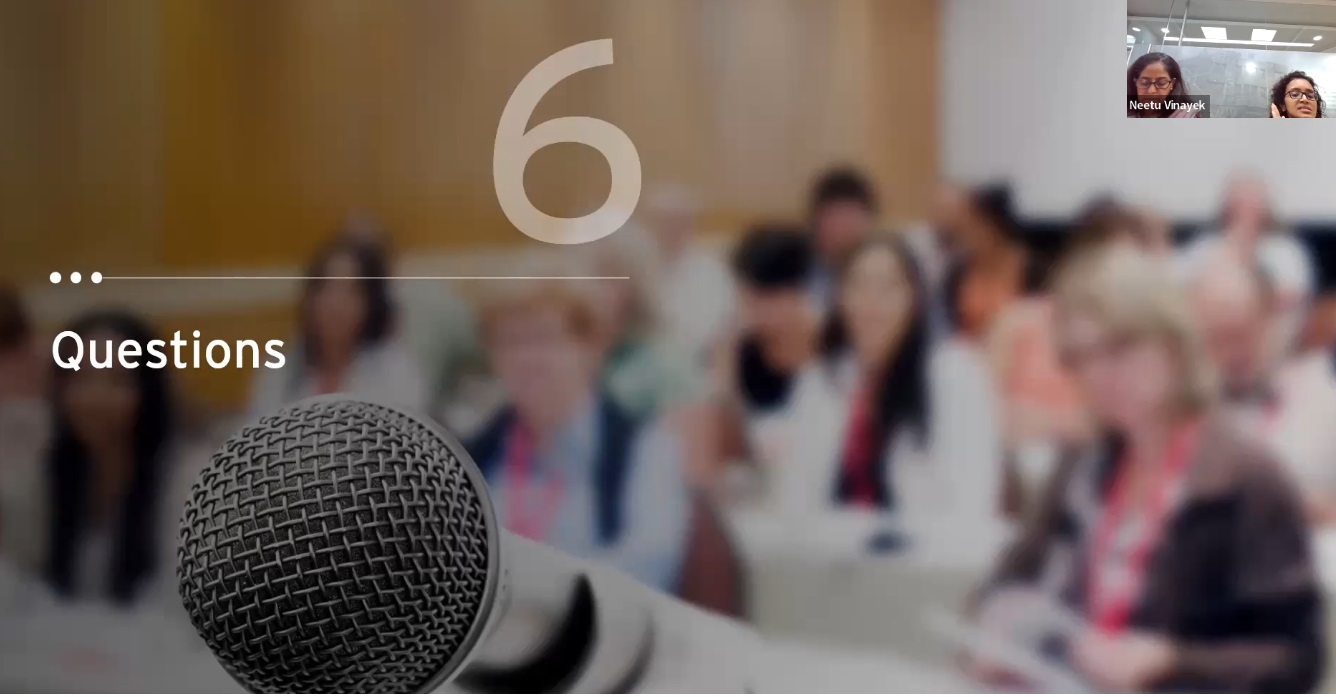 Q&A session is in progress.
3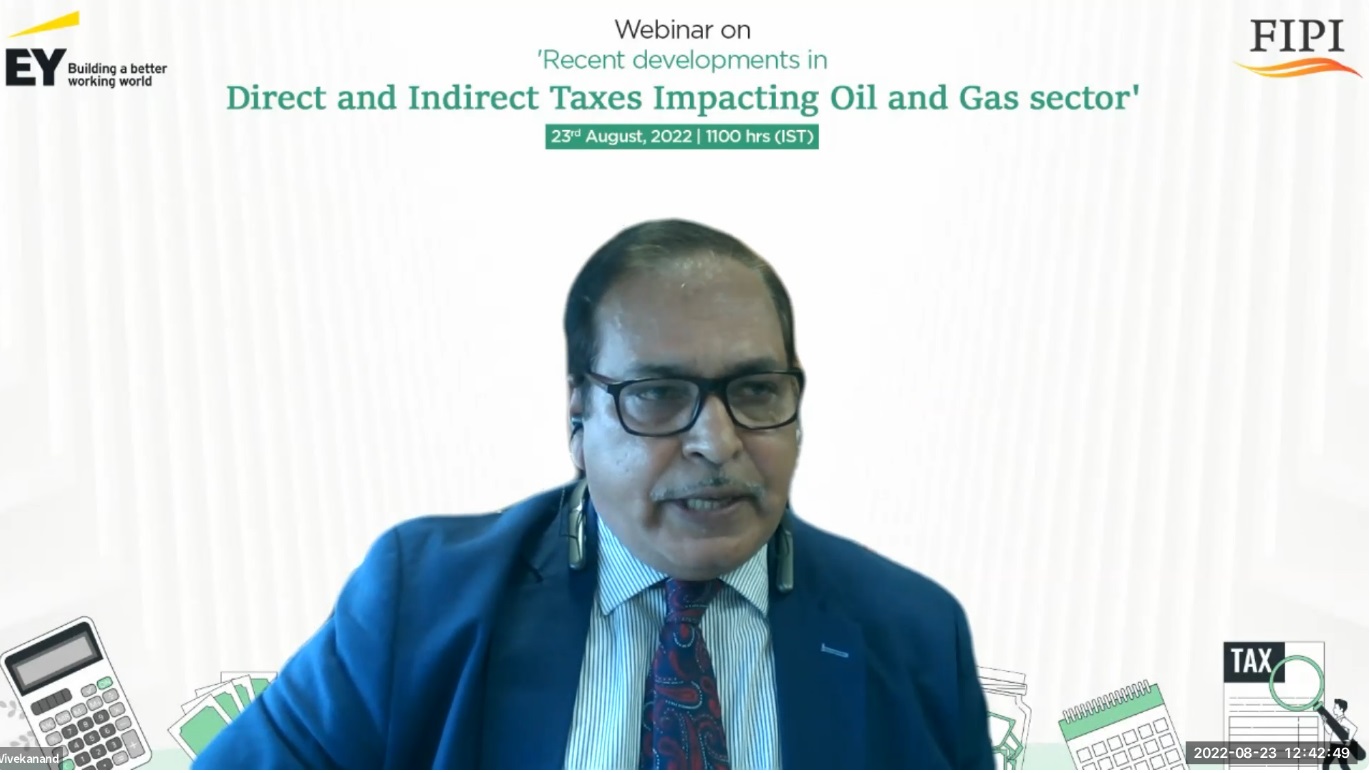 Mr. Vivekanand, Director(Finance, Taxatation and Legal), FIPI delivering the vote of thanks.
Previous
Next
23-August-2022
Webinar on Recent Developments in Direct and Indirect Taxes Impacting Oil and Gas Sector
The Federation of Indian Petroleum Industry (FIPI) in association with EY organized the webinar on 'Recent Developments in Direct and Indirect Taxes Impacting Oil and Gas Sector' on 23rd August, 2022. The webinar focussed on recent developments in direct and indirect taxes on the oil and gas sector. The webinar witnessed an overwhelming response with participation of more than 300 professionals working across the oil and gas value chain.
Mr. Gurmeet Singh Director General, FIPI made the opening remarks. In his address, he covered global and domestic macro scenario in oil and gas sector. He further said that FIPI, on behalf of member companies, has been taking up industry points on taxes with appropriate authorities in the Government such as bringing exempted hydrocarbon fuels into the GST ambit, issue of cess levied recently on oil. While welcoming EY team, he observed that participants will be immensely benefited from hearing the subject-matter experts.
Ms Uma Iyer, Partner EY- Indirect tax, made presentation on 'Recent Developments in Indirect Taxes Impacting Oil and Gas Sector'. She covered the recent changes in customs and GST notification for O&G operations with key changes being: - amendment in List 33 of Customs and linkage of items with HSN code, self-certification by operator instead of EC from DGH, issues in disposal of surplus items, requirement of maintaining documents to address any possible queries from tax authorities, increase in GST from 5% to 12% for import/local supplies of O&G items. She further provided information about the recent GST updates including input credit, interest and return formats and apprised about the important Supreme Court rulings on the subject.
Ms. Neetu Vinayek, Partner EY- Direct tax gave the presentation on 'Recent Developments in Direct Taxes Impacting Oil and Gas Sector. She provided an overview of BEPS 2.0 and mentioned its importance in the space of international taxation both for domestic companies having overseas subsidiaries/offices and international companies having establishments in India. She also covered impact on secondment issue post Supreme Court Ruling in a service tax case which may have possible consequences in the area of direct tax. Further, she explained in detail the mechanism of TDS under Section 194R.
Ms Uma Iyer and Mr. Ms. Neetu Vinayek from EY conducted the Q&A session and provided their views and opinions on various queries posted by our participants.
Lastly, Mr. Vivekanand, Director (Finance, Taxation & Legal) gave the closing remarks and vote of thanks. He thanked DG, FIPI for sparing his valuable time and setting the tone of webinar by his opening remarks. He thanked the EY team for giving a comprehensive view on the recent changes that have taken place in the field of taxation in oil and gas sector. He stated that FIPI is already seized with issues of change in List -33 of customs and IGST increase from 5% to 12% which were very comprehensively covered by EY in their presentation creating further awareness on possible issues. Further, he mentioned that the topics covered during the Webinar were very informative and proved to be very helpful for all the participants that attended the webinar. He also thanked the EY and FIPI team who worked hard to make this event successful. Last but not least he thanked the attendees for their active participation by raising about 20 questions in the Q&A session.
Clcik here to download the presentation