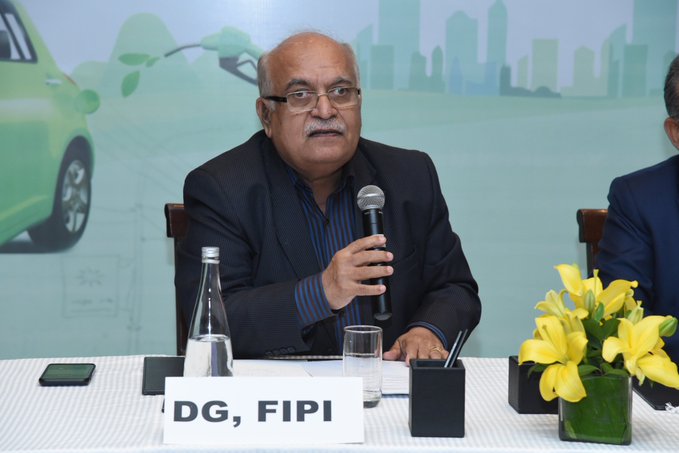 "Seamless transition to BS VI fuels, leap frogging for BS IV, will mark paradigm shift in fuel standards and prove a boon for the environment" - Dr R K Malhotra, DG, FIPI
1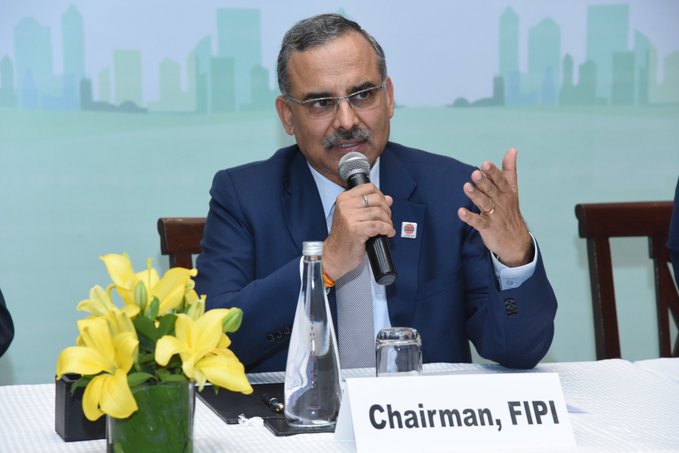 "All Indian refineries are now well equipped for the BSVI roll out aand are well placed to guarantee the highest quality fuel at the nozzle tip" - Mr Sanjiv Singh, Chairman, IndianOil and FIPI
2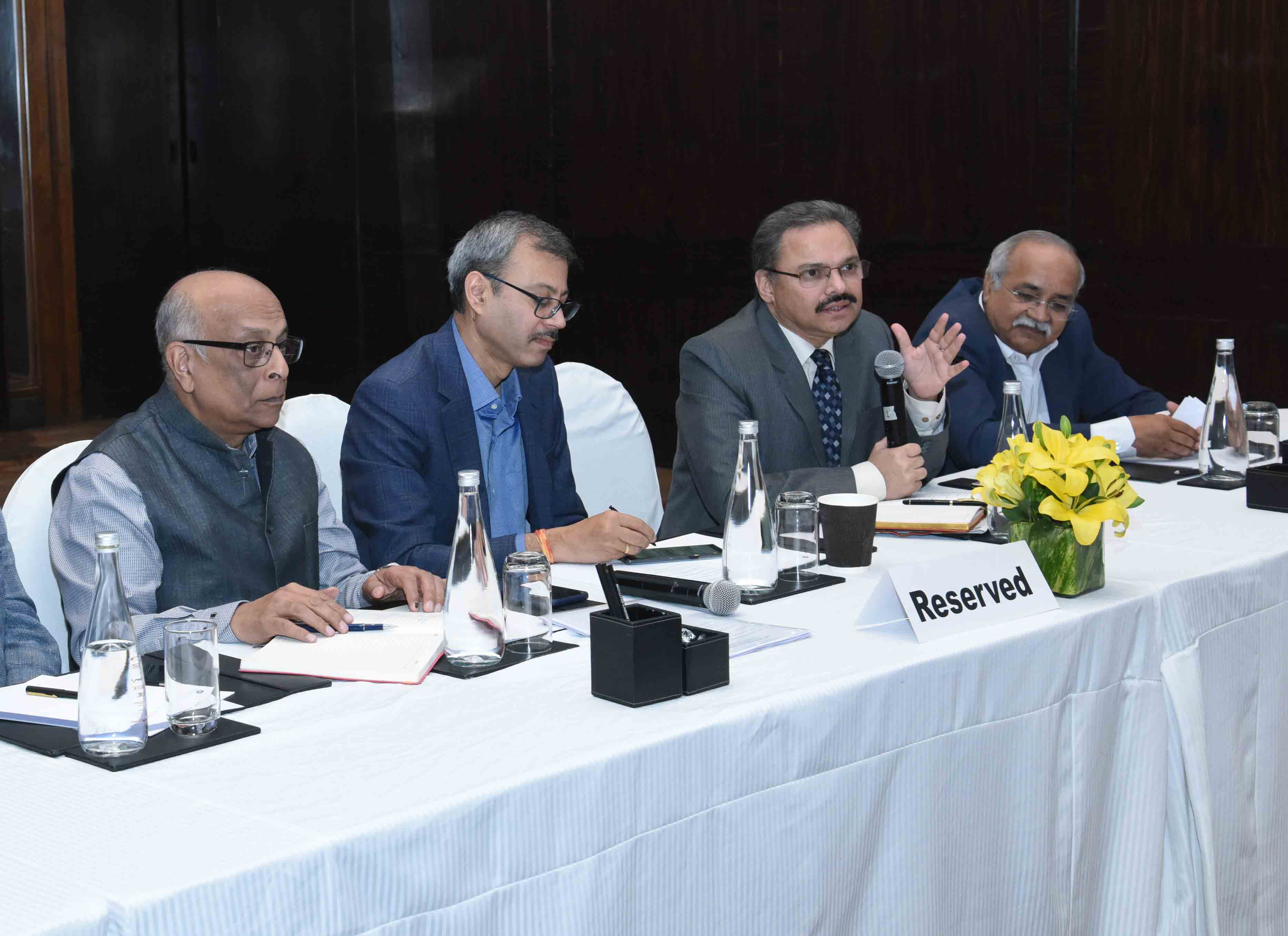 "IndianOil Research proves that use of BSVI quality fuels will only further improve performance for BS IV compliant vehicles" - Dr. S S V Ramakumar, Director R&D, IndianOil
3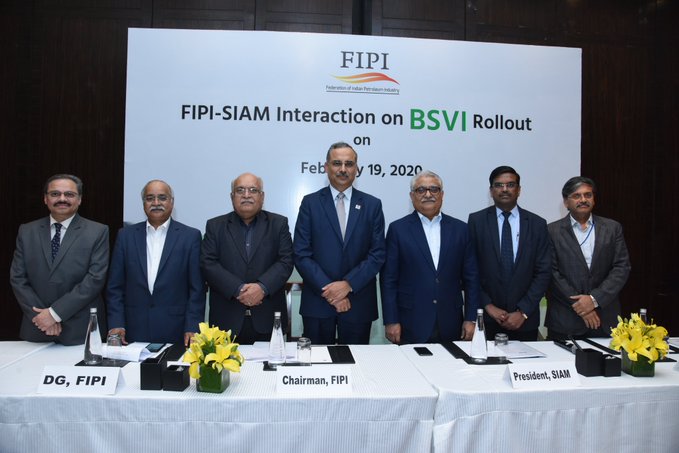 FIPI, in assocation with SIAM, organsied an interactive session to disccuss preparation for BSVI rollout due on 1st April 2020.
4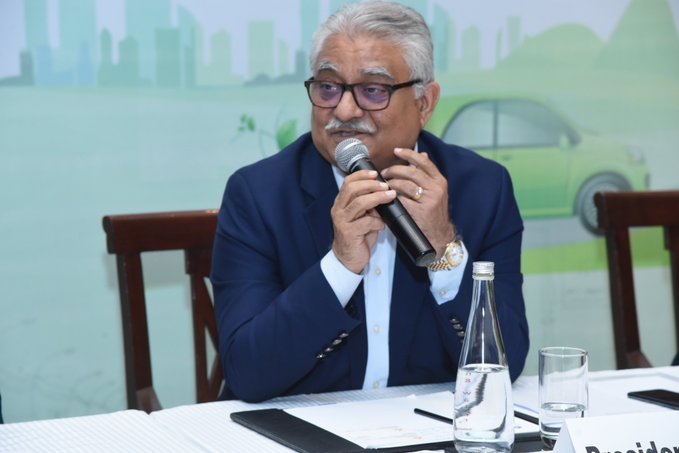 "The automotive manufacturers have invested about Rs 70,000 Crores for developing BSVI product portfolios" - Mr Rajan Wadhera, President, SIAM
Previous
Next
19-February-2020
FIPI - SIAM Interaction on roll out of BS VI fuels
FIPI in association with the Society of Indian Automobile Manufacturers (SIAM) organised an Interactive session on BS-VI Rollout on February 19, 2020 at New Delhi with the objective to share the latest status and resolve any last-minute issue to ensure seamless rollout of BS-VI fuels on April 1, 2020 on pan India basis. The session was attended by dignitaries like Mr Sanjiv Singh, Chairman, FIPI and Chairman, IndianOil, Mr Rajan Wadhera, President, SIAM and President (Automotive), Mahindra & Mahindra, Director General, FIPI and Director General, SIAM along with 60 participants from both automobile as well as oil industry.
The meeting started with Dr R K Malhotra, Director General, FIPI extending a warm welcome to all participants from the automobile and the Oil industry. He apprised the participants that the historic meeting has been called to discuss the preparedness for BS VI rollout to reach end consumer before 1 April, 2020 on pan India basis and to jointly resolve any concern or apprehension in achieving the same. He pointed out that the transition to BS VI fuels, leapfrogging from BS IV, will mark a paradigm shift for fuel standards in the country. He further stated that substantial reduction in emissions from BS VI fuels driven vehicles will be beneficial for the environment in general and the ambient air quality in particular.
Mr Sanjiv Singh, Chairman, IndianOil and FIPI, during his opening address, informed the participants that all Indian refiners have now completed the technology up-gradation and started rolling out BS VI fuels. Wash out of supply chain components like depots , terminals , transport facilities , retail outlets etc. spread across the country is in fast progress and are all set to supply BS VI compliant fuels from 1 April, 2020. He underlined that the shift from BS IV to BS VI standards required installation of new units in the refineries with a cumulative investment in the upwards of Rs 35,000 crore in PSU refineries. Such large-scale investment by Indian refiners stands a testimony to India's commitment for a cleaner environment. He further mentioned that the biggest challenge that India faces today is to maintain a high growth while maintaining a cleaner environment. Indian refiners have accomplished a commendable task to ensure a seamless transition within a very short period. The hard work and efforts, of both automobile and oil sector to ensure this successful transition will be recognised not just by India but the entire global community. Mr Singh highlighted the need for mutual cooperation and understanding between the two sectors.
Mr Rajan Wadhera, President, SIAM mentioned that the transition to the new fuel standards was a huge challenge for the Indian automobile industry. The industry had to incorporate two major technologies and adapt to Indian conditions with an investment of several thousand crores. He mentioned that the out-break of Coronavirus in China has created logistics constraints for international auto part suppliers which may possibly impact the availability of BS VI compliant diesel vehicles. The representatives of automobile industry have apprised the Hon'ble Finance Minister with the issue and sought procedural support at the initial phase.
Participants from automobile industry emphasised that with a number of alternate fuels / traction systems for automobiles being pursued by various governmental agencies, a detailed roadmap for new fuel standards and their introduction should be prepared. Such roadmap will help both the sectors to plan and prepare better for the transition.
Dr S. S. V. Ramakumar, Director – R&D, IndianOil informed that the in-house research by IndianOil indicates that use of BS VI fuels in BS IV vehicles improves the emissions to some extent. He highlighted that the benefits of BS VI compliant cleaner fuel will be more evident only after the older vehicles are scrapped.
Answering to a query from the automakers about the availability of BS VI quality winter grade diesel in cold regions, Mr Sanjiv Singh informed that this year onwards there will be regular and adequate availability of winter grade diesel in the region throughout the year.
The historic meeting between the members of the two industries proved immensely successful in assessing the preparations for BS VI rollout. It was agreed that both the industry associations – FIPI and SIAM need to interact more frequently and draw out a common action plan that will benefit both the industries.