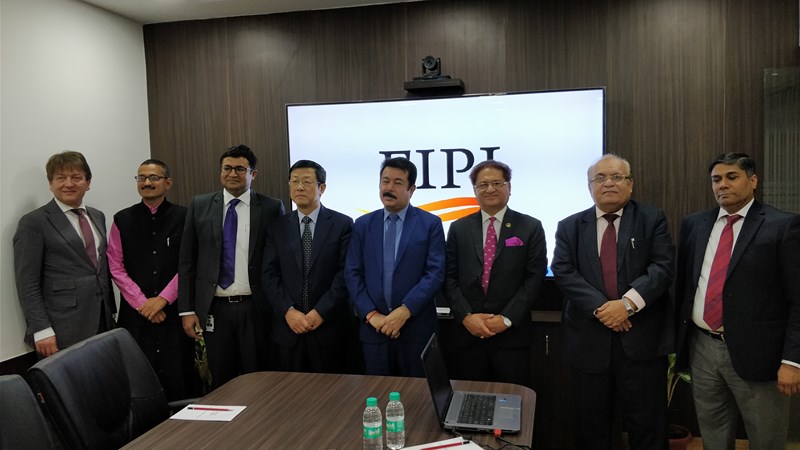 Dr. R. K. Malhotra, Director General, FIPI with IEF delegation and senior industry leaders.
1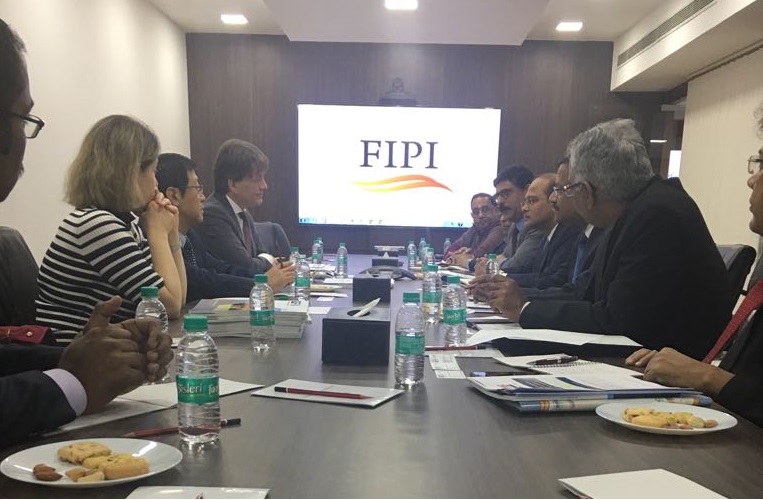 Interaction with downstream companies in progress.
2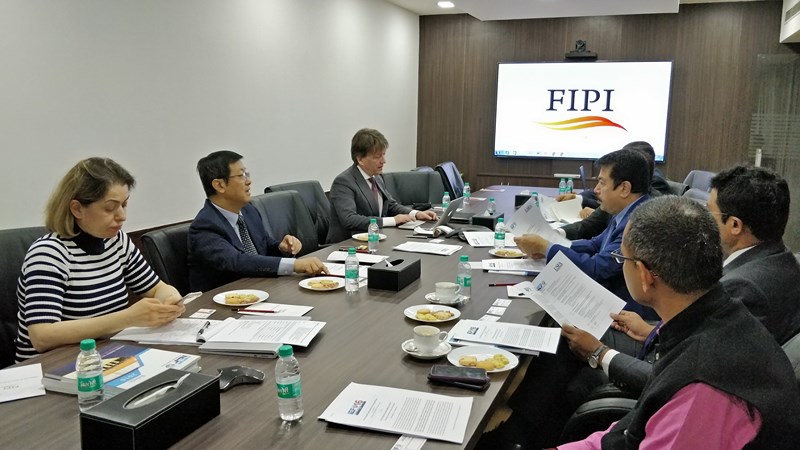 Dr. Sun Xiansheng, IEF Secretary General discussing the engagement of upstream companies with IEF.
3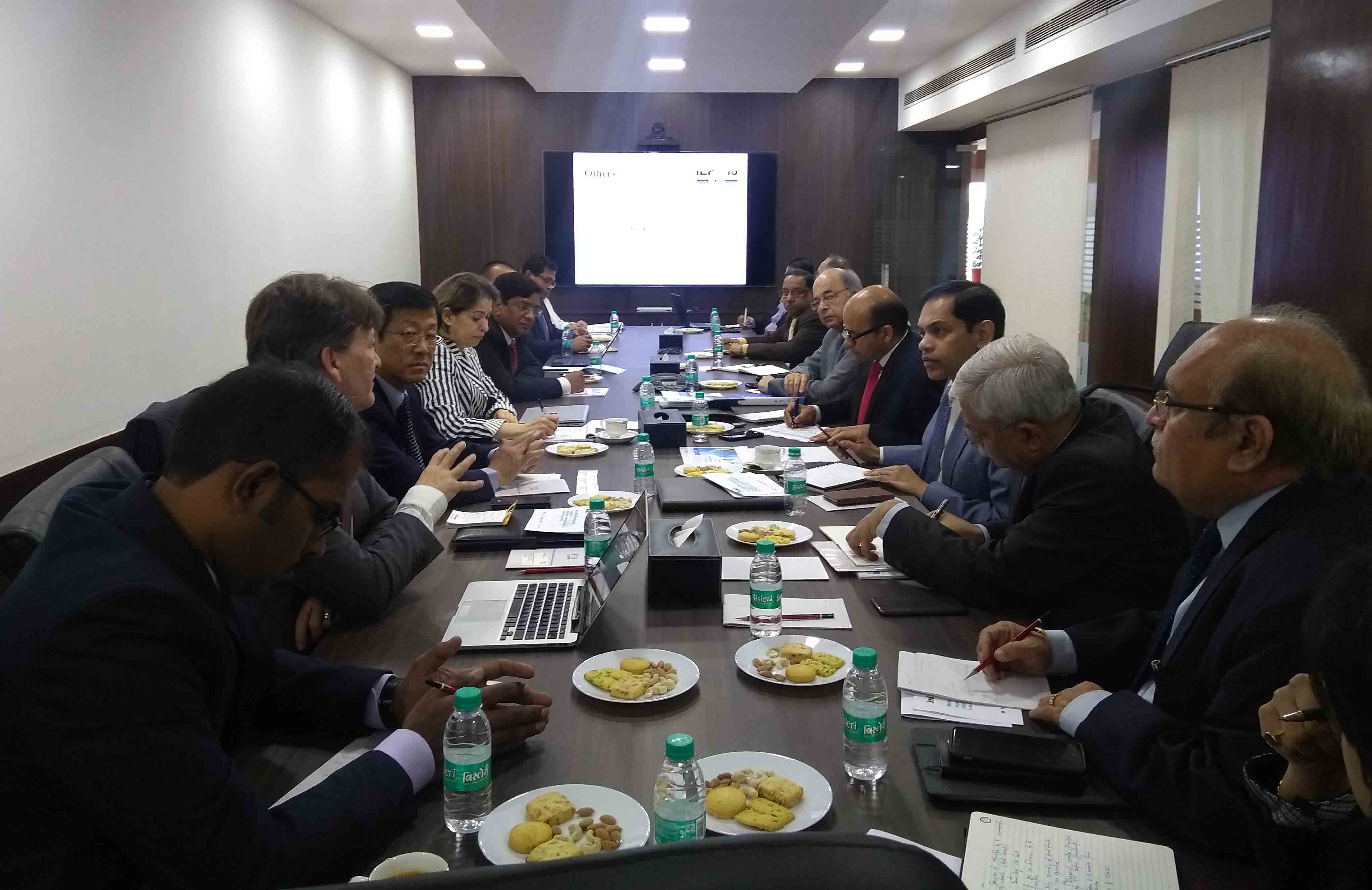 4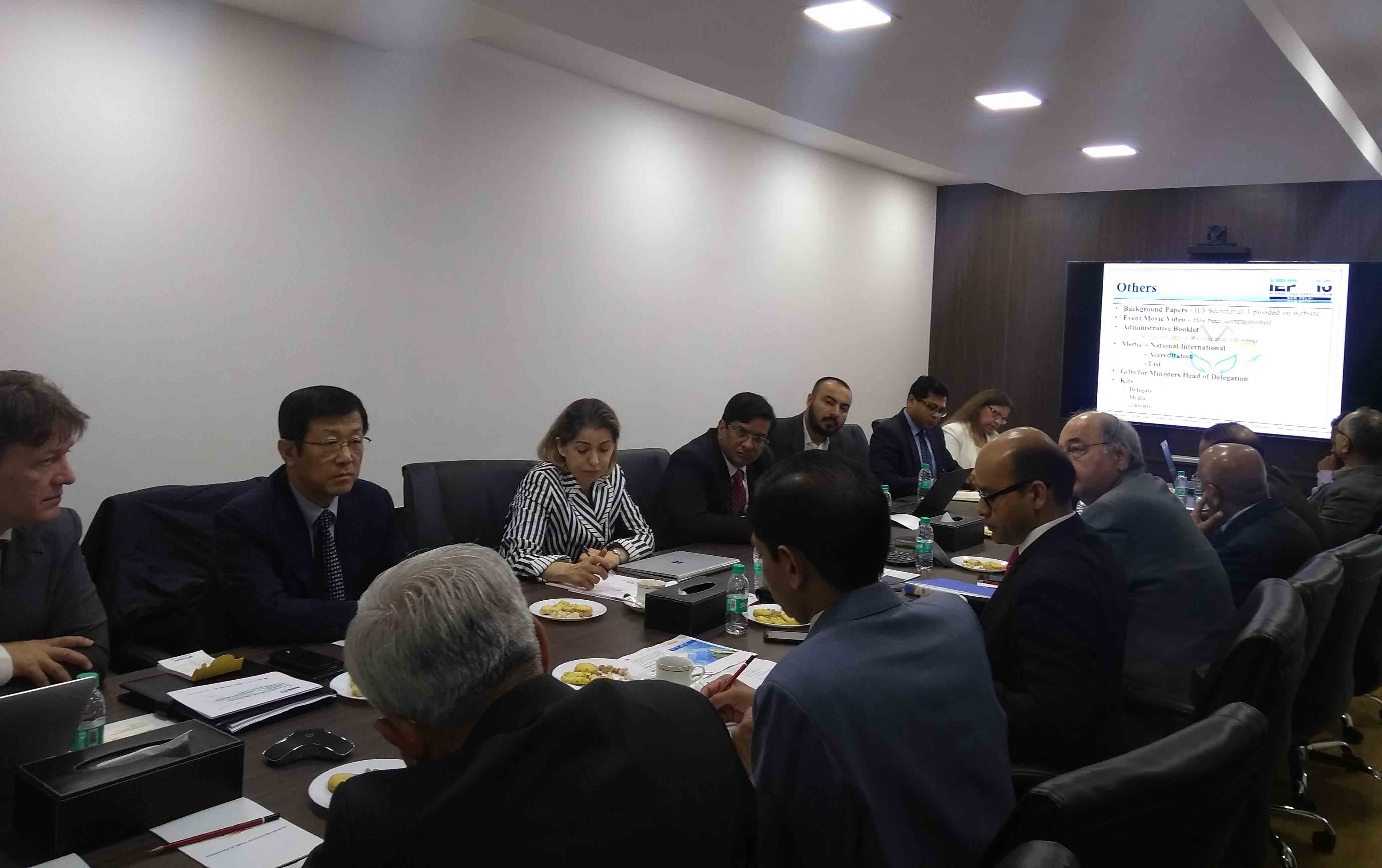 Discussion on possible challenges that may arise in the course of planning and execution of the event.
5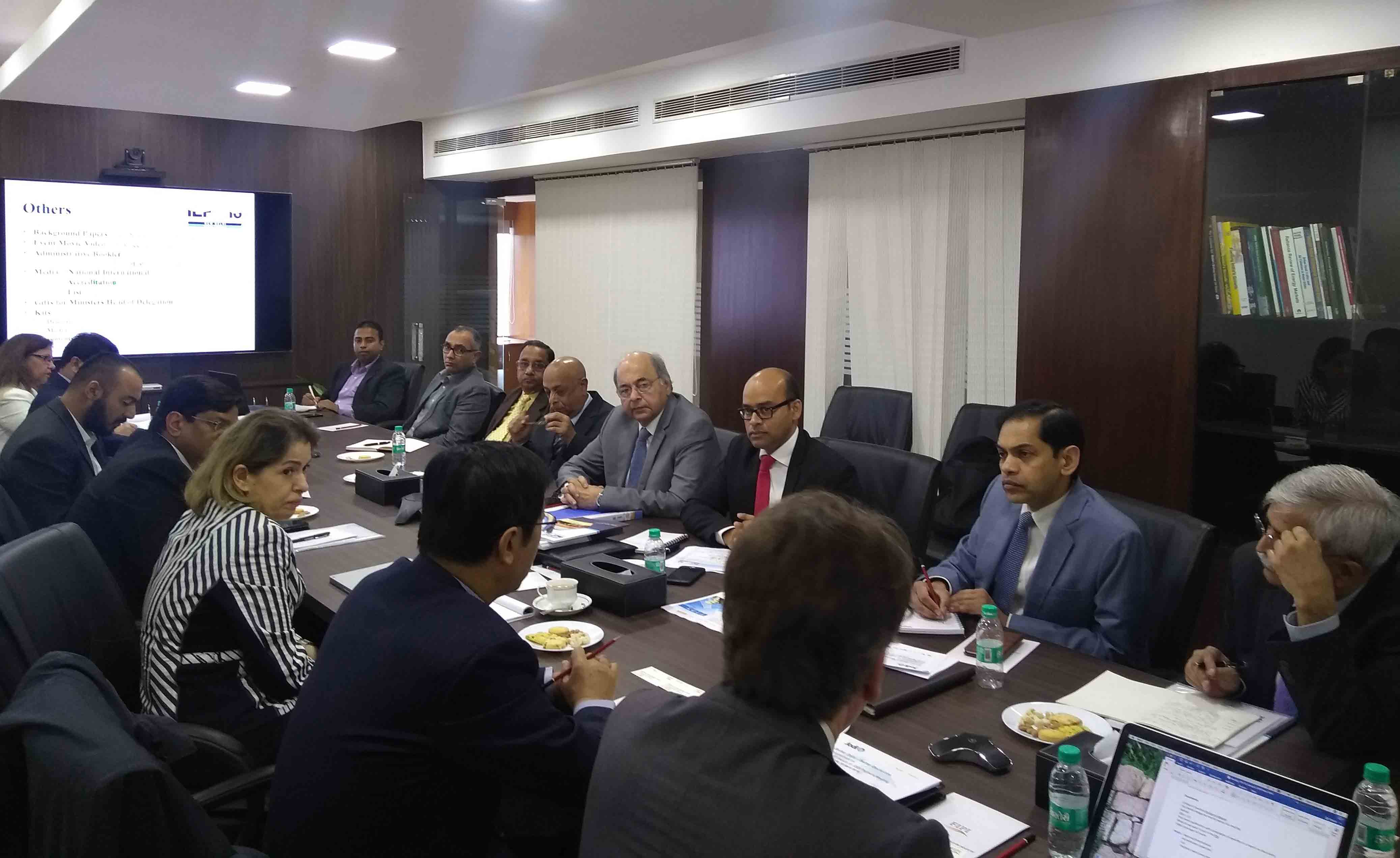 Mr. Sunjay Sudhir, JS(IC), MoP&NG briefing the IEF delegation about preparedness for the event.
Previous
Next
22-23-January-2018
FIPI hosts IEF Delegation
The International Energy Forum (IEF) provides the world's largest neutral platform for open and inclusive energy dialogue among and between the 72 IEF member governments and a multitude of IOC-NOC industry stakeholders. The IEF also facilitates dialogue among international organizations to help enhance policy cooperation and strengthen the governance of energy markets globally. At the forefront of this effort is the trilateral programme of work established between the IEF and the International Energy Agency (IEA) and the Organization of Petroleum Exporting Countries (OPEC).
In 2018, the 16th IEF Ministerial Meeting will be hosted by India under the theme: "The Future of Global Energy Security: Transition, Technology, Market Stability and Inclusive Growth."
Energy ministers from 60 countries, 15 chief of international organizations including IEA and OPEC and 30 CEOs from top companies will brainstorm on global energy security and transition to renewables at the biennial International Energy Forum (IEF) Ministerial Meet scheduled in April 2018. The theme is centered such that it concerns everyone including oil producing and consuming countries; developing, least developed or developed countries.
The structure of the program would essentially encompass four plenary sessions, four roundtables with bilateral meetings, B-B meetings and media interaction happening in parallel.
On January 22, 2018 FIPI hosted IEF delegation on their pre visit to India at the FIPI office. This meeting comprised of Dr. Sun Xiansheng, IEF Secretary General, Mr. Christof Van Agt, Senior Energy Analyst, Mrs. Lina Murad, Government and International Relations Officer, Mr. Sunjay Sudhir, JS(IC), Dr. Prafulla Chandra Sharma, DS(IC), Dr. R.K. Malhotra, DG, FIPI, Mr. Rajiv Bahl, Director(Finance, Taxation & Legal), FIPI and other senior officials of the Oil and gas industry involved in the event. This meeting was focused on understanding and attempting to resolve possible challenges that may arise in the course of planning and execution of the event
Dr. Sun Xiansheng, IEF Secretary General held industry meetings at the FIPI office on January 23, 2018 with senior representatives of the Oil and gas companies such as Cairns, ONGC, OIL, IOCL, BPCL, HPCL and others. The intention of these meetings was to discuss the engagement of Indian oil and gas companies with IEF and the global dialogue in this sector.
FIPI shall be playing an active role in organizing this historic event i.e '16th IEF Ministerial Meeting' being hosted by Government of India in New Delhi during April 10-12, 2018.