(L-R) Mr. Tim Gould, Head of Energy Supply Division, IEA; Dr. R.K. Malhotra, Director General, FIPI.
1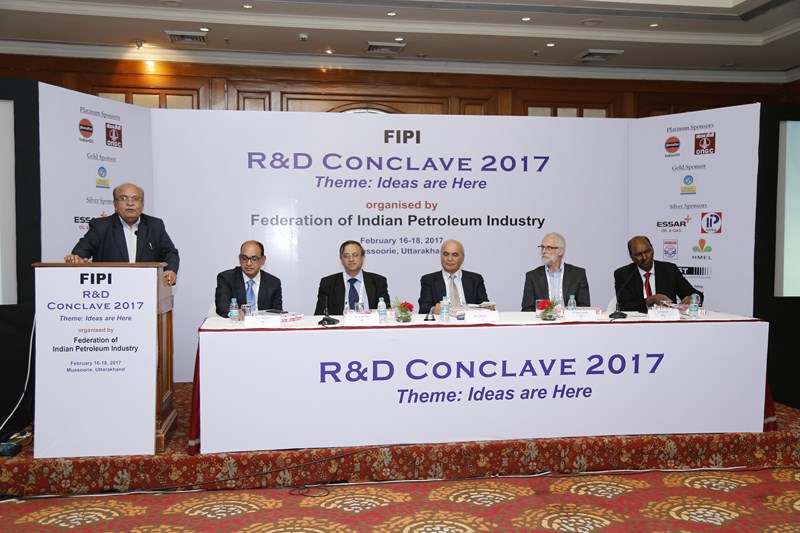 Dr. R. K. Malhotra delivering the welcome address and opening remarks.
2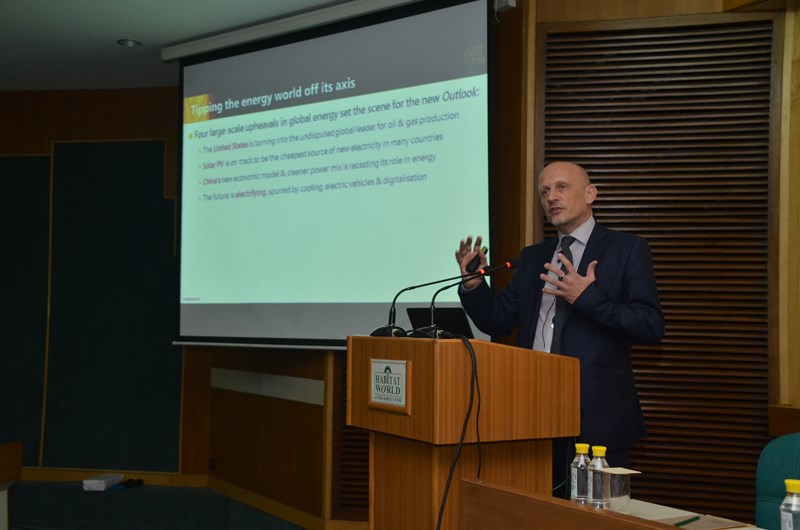 Mr. Tim Gould delivering the presentation on World Energy Outlook 2017.
3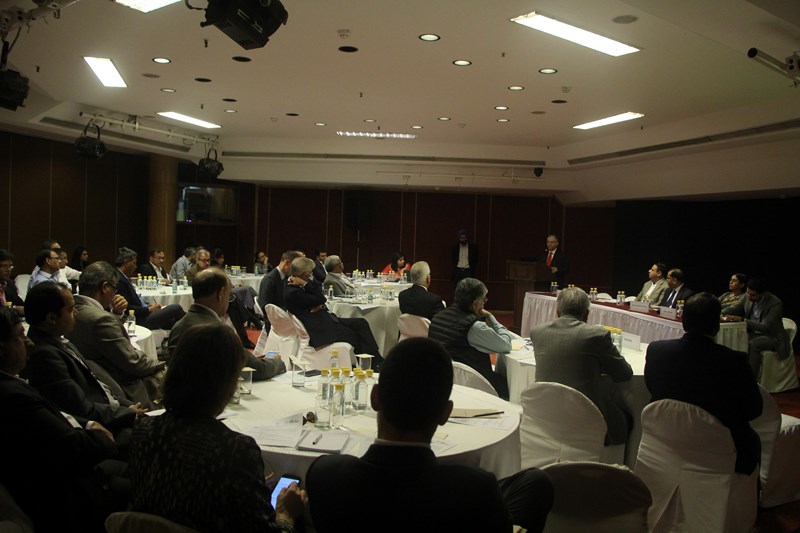 A section of participants.
4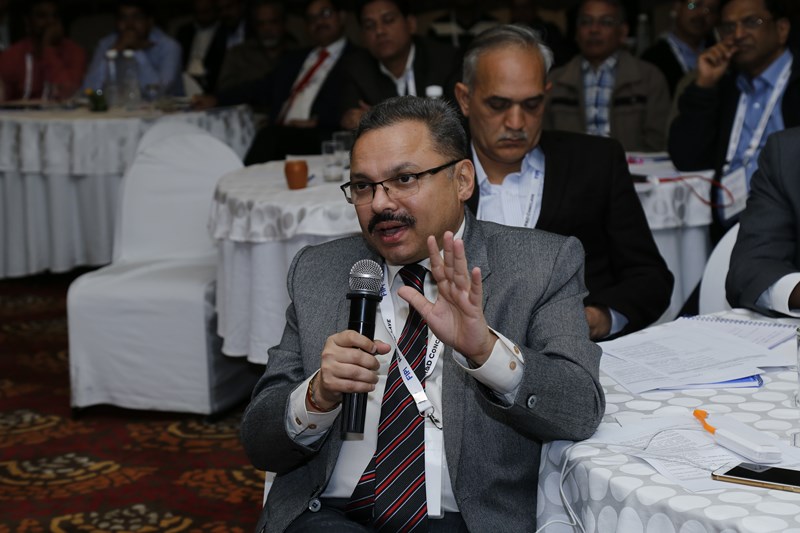 5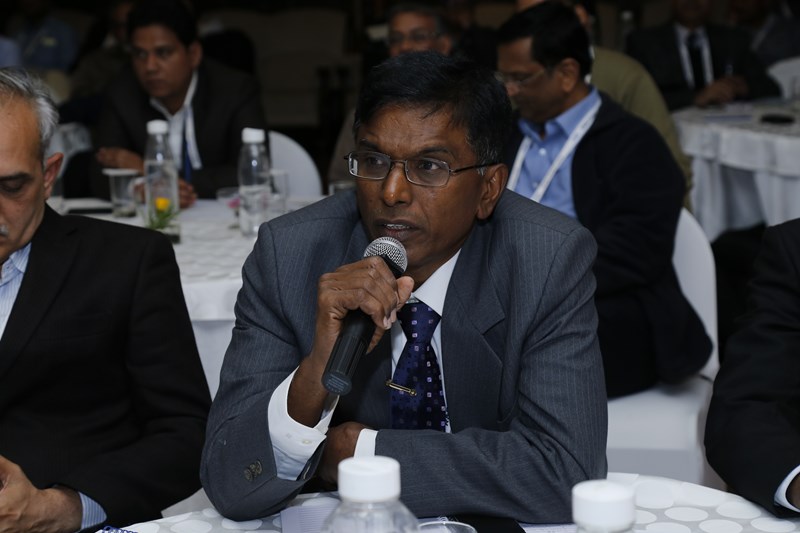 6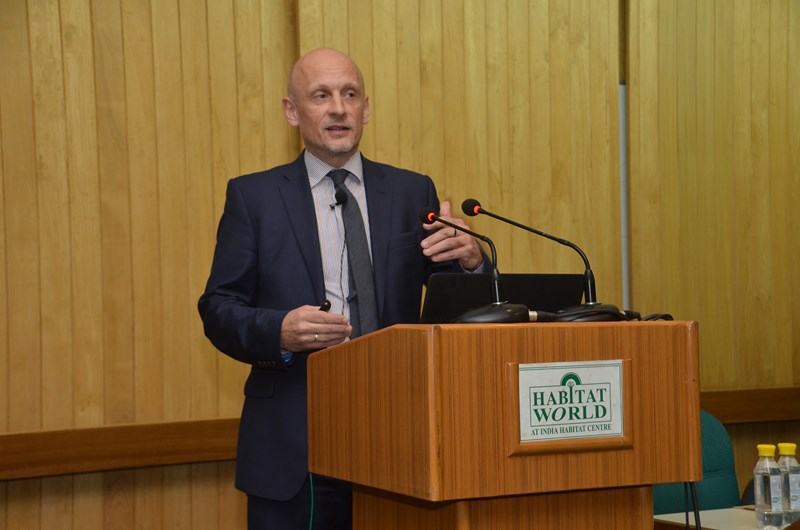 Mr. Tim Gould responding to a query.
7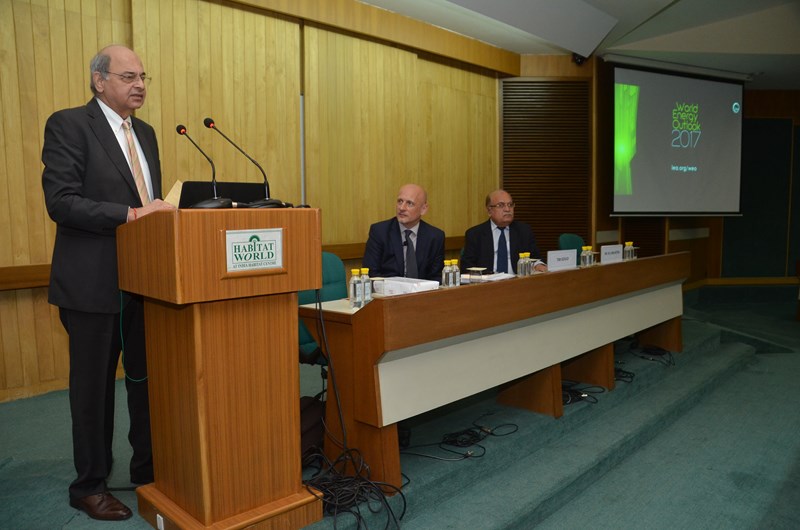 Mr. R. Bahl, Director(Finance, Taxation & Legal) delivering the Concluding Remarks.
Previous
Next
07-December-2017
Presentation on "Energy Outlook" by Mr. Tim Gould
Federation of Indian Petroleum Industry (FIPI) organized a program on 07 December, 2017, at New Delhi, where a presentation was delivered on "Global Energy Outlook" by Mr. Tim Gould, Head of Energy Supply Division, International Energy Agency (IEA). The program was organized primarily with the objective of understanding the future global dynamics of demand and supply of energy and the fundamentals that are driving the shift in energy mix.
Mr. Gould in his presentation highlighted that, there are four large-scale upheavals in global energy scene which will set the new energy outlook. These four factors are –
• The United States is turning into the undisputed global leader for oil & gas production backed by shale revolution.
• Solar Photovoltaic is on track to be the cheapest source of new electricity in many countries, which is leading to a shift in energy mix of the world with higher share given to renewables.
• China's new economic model & cleaner power mix is recasting its role in energy
• The future is electrifying, spurred by cooling, electric vehicles & digitalization
China and India will lead the incremental global energy consumption fuelled by increasing energy appetite of their middle class. During the presentation it was also highlighted that India's growth pace will be double than the rest of the world going forward till 2040 driven by the need for electrification, industrialization and urbanization. The demand for oil will continue to rise however at a slower pace due to EVs, driven by consumption from Petrochemicals, trucks, aviation and shipping segments. Demand for natural gas will continue to rise primarily in Asia, with share of LNG increasing from 39% in 2016 to 59% in 2040 of the total gas consumption.
He summarized the presentation by highlighting the need to address issues related to climate change, achieving universal energy access and improve air quality which will be critical in defining a new energy strategy for sustainable development.
The presentation invoked a lot of interest among participants and provided an excellent opportunity to all the participants to understand the future energy dynamics, its drivers and seek clarifications.
Click here to view the presentation