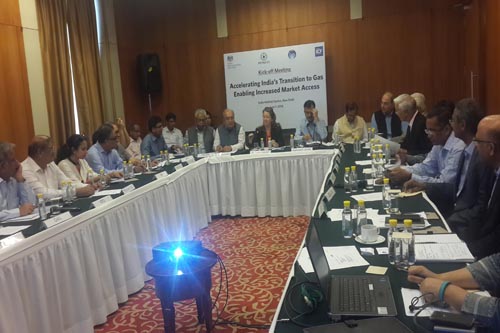 1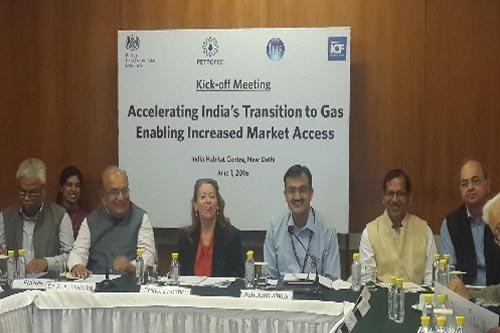 Ms. Frances Hooper, First Secretary (Energy & Climate), British High Commission (3rd from left) delivering the opening remarks. Others (L-R) Dr. B. Mohanty, Member, PNGRB; Dr. R.K. Malhotra, DG, PetroFed; Shri Ashutosh Jindal, Joint Secretary (M&GP), MoP&NG; Shri S. Rath, Director(E&P), PetroFed; Shri R. Bahl, Director (Finance, Taxation & Legal), PetroFed.
Previous
Next
01-June-2016
Brainstorming and Kick-off Session for Gas Markets Project
The British High Commission has commissioned a project titled "Accelerating India's transition to gas by enabling increased market access" to a consortium of PetroFed, IHS and ICF. The purpose of this project is to catalyse a faster transition to a gas based economy in India.
A Brainstorming and kick-off meeting was organised by PetroFed on behalf of the project partners on June 1, 2016 at New Delhi. Shri Ashutosh Jindal, Joint Secretary (M&GP), Ministry of Petroleum & Natural Gas spearheaded the brainstorming session
The immense interest of participants from the oil & gas sector was evident in the brainstorming session where the gas sector issues were deliberated for further study through survey, analysis and International best practices.