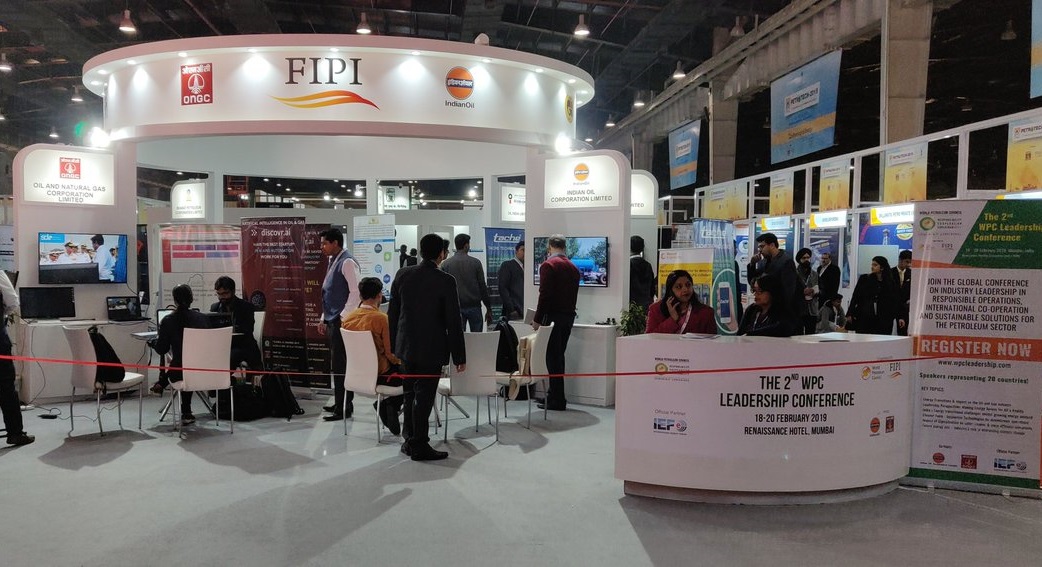 1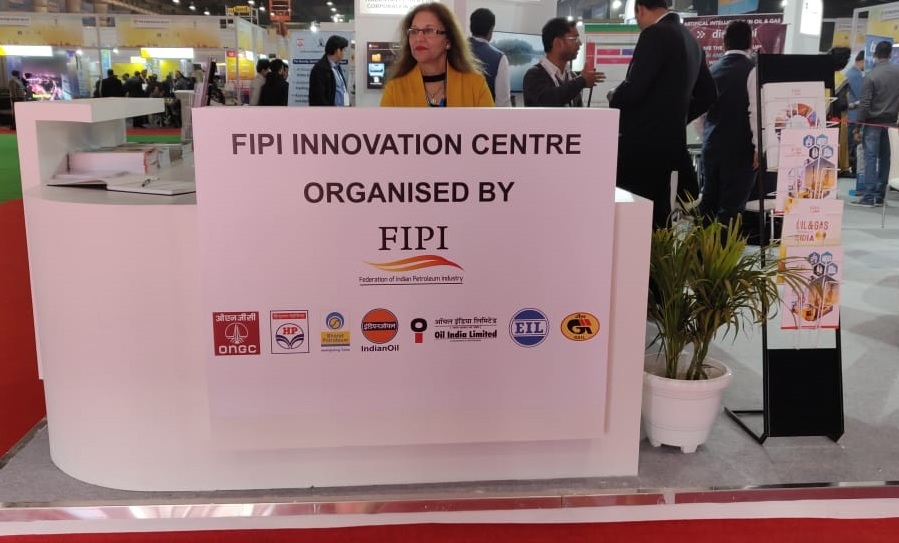 FIPI Innovation Centre at Petrotech 2019 exhibition promoting Start up initiatives taken by top oil and gas and service companies in India
2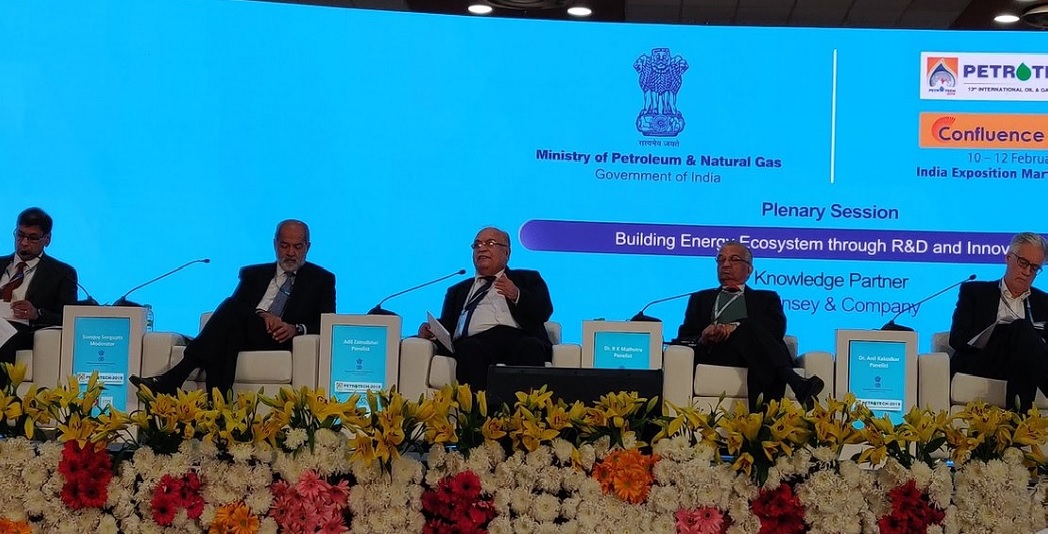 "We need to produce more energy with lesser emissions...R&D will play a critical role in achieving it", DG FIPI speaking in the plenary session.
3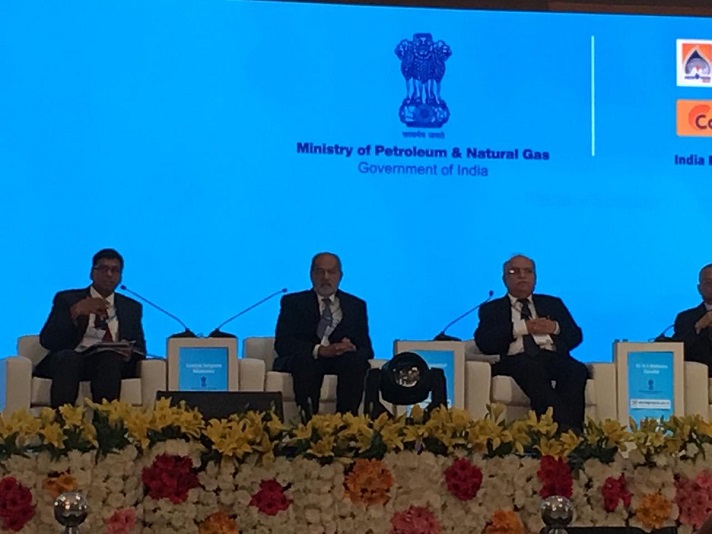 Dr. R. K. Malhotra, DG, FIPI speaking in the plenary session on 'Building Energy Ecosystem through R&D and Innovation'
4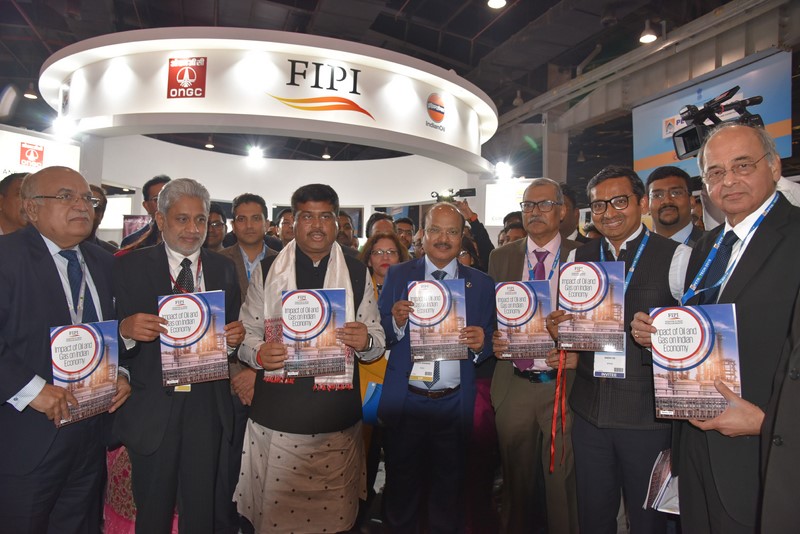 Hon'ble Minister Dharmendra Pradhan releasing FIPI's study on 'Impact of Oil and Gas on Indian Economy' at Petrotech 2019 Exhibition during his visit to FIPI Innovation Center
5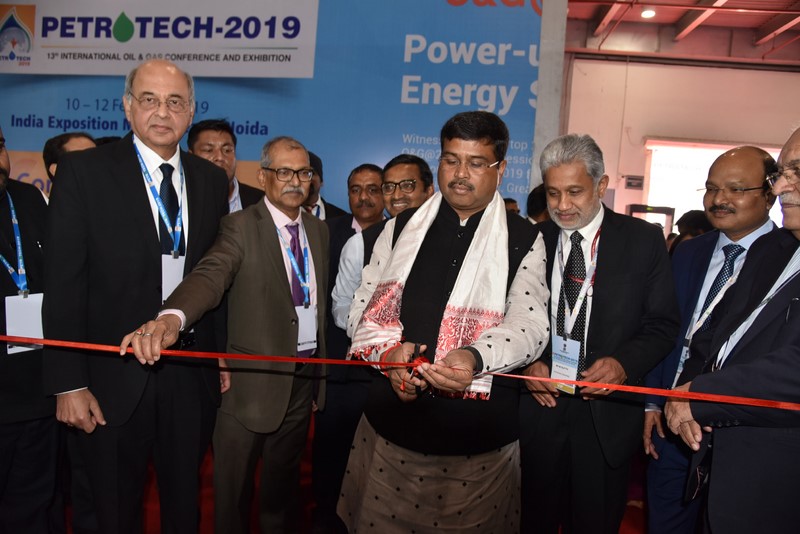 Hon'ble Minister Dharmendra Pradhan, MoP&NG inaugurating FIPI Innovation Center
Previous
Next
10-12-February-2019
FIPI Innovation Centre at Petrotech 2019
Petrotech 2019 was organized by ONGC and FIPI under the aegis of Ministry of Petroleum and Natural Gas (MoP&NG), Government of India from 10 – 12 February, 2019 at Greater Noida. Petrotech 2019, the grand show of Indian oil and gas industry was inaugurated by the Hon'ble Prime Minister of India Shri Narendra Modi in the presence of Shri Dharmendra Pradhan, Minister, Petroleum and Natural Gas and Skill Development and Entrepreneurship, Government of India.
Petrotech 2019, the 13th edition of the biennial conference and exhibition, provided experts from national and international oil and gas industry with a platform to share knowledge and expertise and display the technological developments across the oil and gas value chain. The theme of Petrotech 2019 was aptly set as 'Shaping the New Energy World through Innovation and Collaboration'. While the conference at this occasion witnessed sectorial experts sharing their views on issues touching upon various aspects of the petroleum industry, the exhibition presented an opportunity for both national and international companies, working in the oil and gas space, to exhibit the latest technologies in the industry and explore business opportunities globally.
At Petrotech 2019, FIPI had set up a pavilion at Hall 14 in the exhibition area. The FIPI pavilion at the event was rightly called the 'FIPI Innovation Center', as it extended an opportunity to the young entrepreneurs to be a part of the most prestigious event of the Indian oil and gas industry. The FIPI Innovation Centre was inaugurated by Minister Pradhan. He also launched the FIPI, KPMG study on 'Impact of Oil & Gas on Indian Economy' at this occasion. The inauguration of the FIPI Innovation Centre was also attended by Dr. M M Kutty, Secretary, MoP&NG and Mr. Shashi Shanker, Chairman, FIPI & Chairman and Managing Director (CMD), ONGC among other dignitaries. The Innovation Centre set up by FIPI at Petrotech 2019, presented a unique opportunity for the young start-ups to display their products and explore possible business opportunities with stakeholders from global oil and gas industry.
The display of innovative technologies by young start-ups at the FIPI Innovation Centre attracted much attention from the visitors at Petrotech 2019. These young entrepreneurs were supported by seven state PSUs viz. ONGC, IndianOil, Oil India Ltd, GAIL, EIL, HPCL and BPCL under the Government's Rs 320 Crore start up fund for young entrepreneurs in the oil and gas sector. The overwhelming interest shown by the visitors and key industry participants did not just provide these young entrepreneurs with an unparalleled marketing opportunity but also proved a constant source of encouragement to them.
At the pavilion, FIPI apprised global stakeholders with the crucial role it has played as an industry interface with Government and regulatory authorities towards creating an enabling policy ecosystem for the oil and gas sector in the country. It also highlighted the leadership role FIPI has taken up over the years in advocating for key industry issues. FIPI also promoted its upcoming WPC leadership conference in Mumbai at the pavilion, which attracted much attention from key industry participants.
Several members of FIPI's leadership team represented the organization at various knowledge sharing sessions at Petrotech 2019. Dr R K Malhotra, Director General, FIPI shared his insights on the role of R&D in the continued growth of the country's petroleum sector at the plenary session 'Building Energy Ecosystem Through R&D and Innovation'. Dr. Malhotra also chaired a technical session on 'Emerging Alternative Energy Options'. Mr. T K Sengupta, Director (E&P), FIPI and Mr. N K Bansal, Director (Oil Refining and Marketing), FIPI chaired technical sessions 'HP – HT and Tight Field Development & Technology' and 'Health, Safety and Environment', respectively where useful insights were given by experts in these areas.
In addition to Youth Forum 2019, FIPI had organised two precursor events one titled 'Winners – Women in Energy'and the other titled 'Digital transformation of Oil and Gas sector'. Two separate theme sessions were organised at Petrotech 2019 to discuss the key findings emerging out of these pre-conference events. The theme sessions which had identical names as their precursor events attracted large gathering and were highly successful.
The thirteenth edition of Petrotech 2019 which portrayed 'Shaping of the New Energy World through Innovation and Collaboration' was a grand success